Posted on
Wed, Dec 26, 2012 : 5:58 a.m.
Noodles and Company will no longer lease ex-Sze Chuan property on West Stadium
By Ben Freed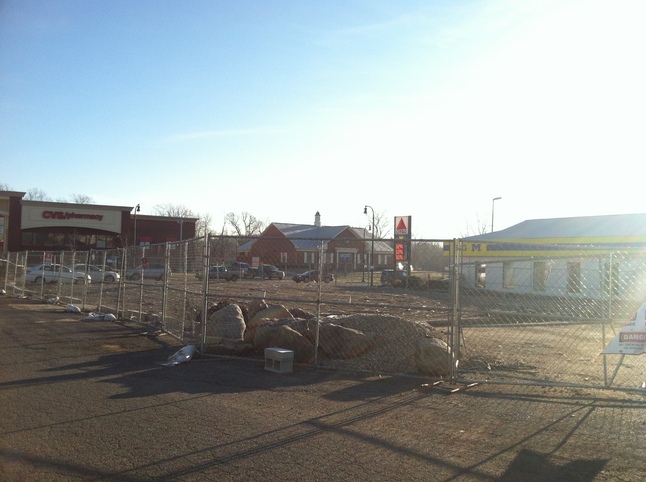 Lizzy Alfs | AnnArbor.com
Noodles & Company
is looking to open a franchise on West Stadium Boulevard in Ann Arbor, but it might not happen where originally planned.
The eatery submitted permits to the city of Ann Arbor in March to build the new restaurant on the site of the old Sze Chuan restaurant on West Stadium Boulevard in Ann Arbor. The Noodles & Company website lists a location at 2161 W. Stadium Blvd. as "coming soon."
However, Gallup Properties owner Chuck Gallup said the deal fell through.
"We ran into two or three different problems, and finally decided not to go through with it," he said.
"I think they're going somewhere else on the street, very close by."
Lizzy Alfs | AnnArbor.com
Leo Fox
, who owns the vacant former
Kentucky Fried Chicken
at 2245 W. Stadium Blvd., said he was hoping to close a deal for a new tenant before the end of the year.
"I've had contact with several prospective tenants for the property," he said.
"I had a ton of inquiries and that's why I did not list the property with a broker, I got so many contacts after the KFC closed. I'm looking to find a good tenant for the space that will offer good food and be a nice addition to the West Stadium Boulevard shopping experience."
Fox, who is a co-owner of Arbor Farms Market, said he would like to see a healthier option at the store.
"I'm trying to be somewhat selective about who opens up there and what they offer," he said.
"I'm into food and I want something that I would enjoy on a personal level. I would enjoy going to something like Noodles & Company for example, but I cannot comment on any specific prospective tenants right now."
Gallup's property will likely remain vacant for some time while he tries to figure out how to deal with limited parking and traffic possibilities on the narrow lot.
"One of the issues we've had is that people were going to have to use the same entrance as the car wash (that I also own next door)," Gallup said.
"I decided that was going to cause too much congestion, so I'm going to sit with it for a while until I find the right traffic pattern people can use and the parking they need."
Ben Freed covers business for AnnArbor.com. You can sign up here to receive Business Review updates every week. Reach out to Ben at 734-623-2528 or email him at benfreed@annarbor.com. Follow him on twitter @BFreedinA2