Posted on
Tue, Oct 25, 2011 : 2:59 p.m.
'We're not that type of club': Live at PJ's temporarily ending college night after fight
By Lizzy Alfs
Downtown Ann Arbor nightspot Live at PJ's is temporarily ending college night on Sunday nights after Ann Arbor police responded to a fight in a parking lot outside the club early Monday morning.
Police used pepper spray to break up a fight involving 20 to 30 people at 2:10 a.m. Monday morning. The club's bouncers reported that shots were fired, but police said they found no shell casings.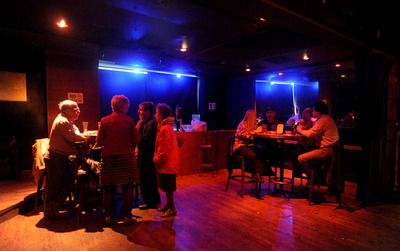 Angela Cesere | AnnArbor.com
Today, Live at PJ's owner Derek Aldridge said there was no shooting that evening and that he does not believe there is a security problem in downtown Ann Arbor.
But he said the incident helped prompt him to shut the club down on Sunday nights — which is geared toward college students — for the time being. Sunday is the only 18-and-older night at Live, which is located at the corner of First and Huron streets on the western edge of downtown Ann Arbor.
"This is kind of an effort I'm making in good faith," he said. "We don't need to close on Sundays and the police didn't tell us to, but this is me saying to everyone, 'Hey, we're not that type of club,'" Aldridge said.
Aldridge said that although this is the first time there has been an incident at his club, he wants to let things "calm down" and let people find somewhere else to go on Sunday nights.
"Everything is debatable at the moment," he said. "We're going to cancel it now and regroup and see if it's something we want to continue."
Aldridge said he does hope to keep college nights on Sundays.
"Right now, there is no place for the 18-to-20 crowd to have fun in a safe environment, so we still want to provide that," he said.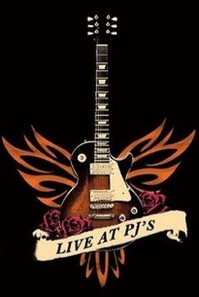 His concern, he said, is the parking lot directly across the street from his club, where he says people sit in their cars and drink alcohol.
"I know the Ann Arbor police department is stretched thin, but if they would do a cursory ride-through of that parking lot, they would find people drinking in their cars," he said. "It's just not a good situation when those people are waiting for the clubs to pile out and you get a mix of people we have allowed inside and people we haven't."
Lizzy Alfs is a business reporter for AnnArbor.com. Reach her at 734-623-2584 or email her at lizzyalfs@annarbor.com. Follow her on Twitter at http://twitter.com/lizzyalfs.