Posted on
Thu, Dec 13, 2012 : 5:57 a.m.
Owners of Target shopping center on Ann Arbor-Saline reveal long-term redevelopment plans
By Lizzy Alfs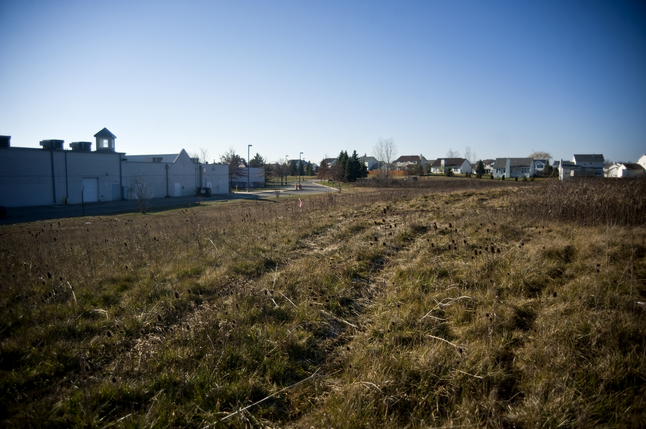 The owners of the
Oak Valley Centre
on Ann Arbor-Saline Road want to bring the decades-old shopping complex up to date.
That includes utilizing a vacant piece of land behind the northern portion of the center for a 16-building apartment complex with a range of high-end amenities.
"We'd like to create a more pedestrian friendly, walkable environment," said Andy Jacob of Oak Valley Centre LLC, who owns a portion of the shopping center with a group of business partners, including Oakland County-based developers Tom and Fred Goldberg.
"The center was built in a time where the thinking was different; the thinking was retail uses are obnoxious and you should hide them," Jacob continued.
The Oak Valley Centre, developed in the late 1980s, is located at Ann Arbor-Saline and Waters roads in Pittsfield Township. Technically two separate buildings, tenants in the center include Target, Office Max, Chuck E. Cheese's and Arbor Fit, among others.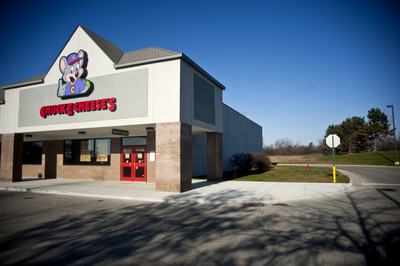 Joseph Tobianski | AnnArbor.com
Jacob said Oak Valley Centre LLC purchased the complex a few years after it was developed and another entity controls the southern portion of the center.
Oak Valley Centre LLC later purchased the vacant land behind the shopping complex, which was previously approved for a motel and restaurant use.
"We all thought (an apartment complex) was a better option and better use than going the motel route," Jacob said.
Plans submitted to the township call to construct 16 buildings with 12 units each on the vacant land. Each unit would include a two-car garage, and Jacob said the units would be more upscale than traditional apartments.
"I know a lot of communities are sensitive to apartments, so I wanted to do something more upscale…we've noticed there is more and more demand for a rental-style property with attributes of an ownership-style property," he said.
Along with the attached garages, the units would include wood floors, island kitchens, stone countertops and "generous" square footage. Jacob said rental rates would be comparable with other apartment complexes off Ann Arbor-Saline Road and South Main Street, but didn't have official rates yet.
If the township approves the plans, construction could begin in spring 2013 and the apartments could be completed in fall 2014.
A more long-term plan, Jacob said, includes redeveloping the shopping center so that it coincides with the apartment complex. That could include breaking up the spaces to attract smaller tenants, opening several restaurants and making the compound more pedestrian friendly.
"The whole idea is to interconnect the residential with commercial and retail that's next to it," said Pittsfield Township Supervisor Mandy Grewal.
Although the redevelopment probably wouldn't happen for several years, Jacob said he'd like to attract more restaurant and entertainment tenants. He'd like to see two or three restaurants in the complex.
"One of the nice things about living next to a shopping district is if it had uses in the center that were walkable for people, you could just walk next door and have dinner. Right now, the shopping center is not configured for that," he said.
He added: "We're working together with the township to get a sense of what we think works and what they think works."
Pittsfield Township Planning Commission will consider a Planned Unit Development rezoning request and preliminary site plan for the apartment project at its Thursday meeting.
A staff report provides several suggestions to the developers, including proposing the project in two phases and creating a stronger pedestrian connection between the northern and southern portions of the development.
"Looking broadly at the Oak Valley area as one mixed use area, the residential uses support the adjacent commercial and service uses and vice versa," the report says. "Overall, we find that the development of this site advances the intent of the master plan."
Lizzy Alfs is a business reporter for AnnArbor.com. Reach her at 734-623-2584 or email her at lizzyalfs@annarbor.com. Follow her on Twitter at http://twitter.com/lizzyalfs.