Posted on
Fri, Dec 7, 2012 : 5:59 a.m.
Owners of Target shopping center want to build 192-unit apartment complex off Ann Arbor-Saline Road
By Lizzy Alfs
A vacant property behind the Oak Valley Centre shopping complex off Ann Arbor-Saline Road could be redeveloped into a 16-building, 192-unit apartment complex.
Pittsfield Township Planning Commission received a Planned Unit Development rezoning request and preliminary site plan this week for the Oak Valley Apartment project from Atwell LLC, a Southfield-based land development consulting firm.
Plans call to construct 16 buildings with 12-units each on the 18-acre parcel, which is located off Ann Arbor Saline-Road just north of Waters Road. Each unit would include a two-car garage.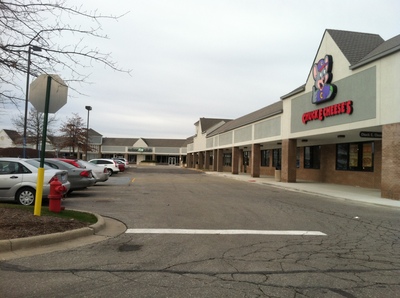 Lizzy Alfs | AnnArbor.com
"The whole idea is to interconnect the residential with commercial and retail that's next to it," said Pittsfield Township Supervisor Mandy Grewal.
As part of the plans, the owners of Oak Valley Centre have indicted they might redevelop a portion of the existing shopping center.
The shopping center property is registered to Craig Singer, township records indicate. The Goldberg family, who own several shopping centers off Ann Arbor-Saline Road, developed the center. Tom Goldberg could not immediately be reached for comment regarding the plans.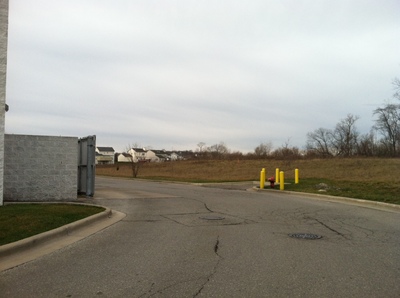 "In conversations with (Pittsfield Township) staff, the applicant has noted that they are considering reconfiguring/redeveloping the northern section of the Oak Valley Centre," a Pittsfield Township staff report says. "This includes potentially removing a portion of the center to create a visual and physical connection to the Oak Valley Apartment development."
Tenants in the shopping center include Target, Office Max, Chuck E. Cheese's and Arbor Fit, among others.
The property that is being targeted for development is located on the northern end of the shopping center, directly behind Chuck E. Cheese's. The site, according to a staff report, is "currently encumbered with a regulated wetland and tree cover." The project would require a wetland use permit.
The report cites various site planning and architecture issues with the plans, although it says the project generally fits with the township's master plan and future land uses.
Among the suggestions: proposing the project in two phases, which would coincide with redeveloping the existing shopping center. Other suggestions include creating a stronger pedestrian connection between the northern and southern portions of the development and enhancing the development entrance.
"Looking broadly at the Oak Valley area as one mixed use area, the residential uses support the adjacent commercial and service uses and vice versa," the report says. "Overall, we find that the development of this site advances the intent of the master plan."
Pittsfield Township Planning Commission will consider the plans at its Dec. 13 meeting.
Lizzy Alfs is a business reporter for AnnArbor.com. Reach her at 734-623-2584 or email her at lizzyalfs@annarbor.com. Follow her on Twitter at http://twitter.com/lizzyalfs.