Posted on
Mon, May 13, 2013 : 12:47 p.m.
Pall Corporation announces it will close Ann Arbor business operations this summer
By Amy Biolchini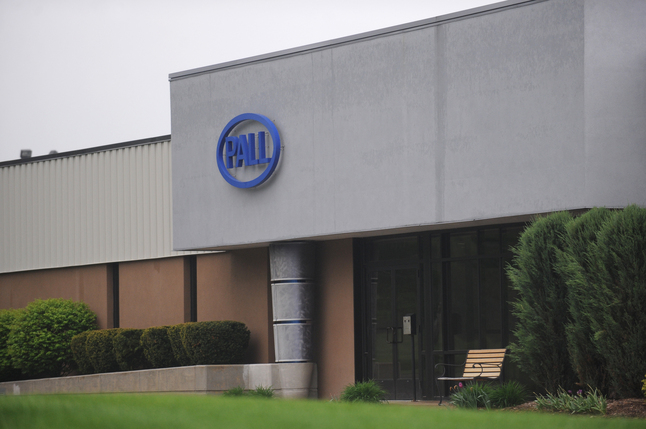 Melanie Maxwell | AnnArbor.com file photo
The
Pall Corporation
announced Monday it will close its
Ann Arbor
business operations this summer.
Employees at Pall Life Sciences at 600 S. Wagner Rd. in Scio Township were notified Friday that the company would be ceasing operations, said Doug Novarro, corporate director of public relations for Pall.
Novarro would not give the specific date for when business operations would end at the Ann Arbor facility, but stated that the closure would occur in phases, starting in July.
A WARN Act notice filed with the State of Michigan and sent to employees said 55 of 71 employees at the site would experience an employment loss.
About 12 have been offered transfers to other Pall Corp. offices, Novarro said.
The Worker Adjustment and Retraining Notification Act requires companies to notify employees who will be affected by plant closings, mass layoffs or certain other employment loss conditions
Employees will begin transitioning out of Pall's Ann Arbor operations beginning in July, Novarro said. The notification filed with the state gave July 9 as the date for the first layoffs.
Pall Corp. has its headquarters in Port Washington, N.Y. It has 14 facilities in the U.S., as well as international operations in 32 countries.
According to its 2012 earnings statement, Pall had a net earnings of $319.3 million. Most of its 2012 sales of $2.67 billion were from foreign markets: 38 percent in Europe and 30 percent in Asia.
The company manufactures a variety of laboratory equipment materials, including filters and membranes used in research, medical and biopharmaceutical operations.
Employees at Pall's Ann Arbor facility work in a number of different arenas that support the company's life sciences business, including the manufacture of lab products and separation of cells for research purposes.
Pall Corp. is reviewing the structure of its business operations worldwide, Novarro said. The company has closed operations in some of its holdings in the past two years, Novarro said.
The closure is a part of Pall's effort to deliver its services cost-effectively, Novarro said.
Pall Life Sciences in Ann Arbor was formerly Pall-Gelman. Gelman Sciences was responsible for a plume of 1,4 dioxane that contaminated groundwater in the Ann Arbor area between the mid-1960s and mid-1980s.
Environmental monitoring and remediation efforts are ongoing and are being tracked by the Michigan Department of Environmental Quality.
"This was strictly a business decision," Novarro said, noting that the environmental contamination at the site did not factor into the company's decision to close the facility. "It's a part of an effort to ensure we're appropriately structured worldwide."
The environmental team will remain at the Ann Arbor facility to continue remediation efforts, Novarro said.
"The closure does not affect the environmental remediation effort at the site," Novarro said.
Amy Biolchini covers Washtenaw County, health and environmental issues for AnnArbor.com. Reach her at (734) 623-2552, amybiolchini@annarbor.com or on Twitter.