Posted on
Mon, Jul 12, 2010 : 5:58 a.m.
Pandora, three other new jewelry stores opening in Ann Arbor area
By Laura Blodgett
Editor's note: This story has been updated to correct the spelling of Rasul and to attribute a quote to Phil Kajca, owner of the Ann Arbor Pandora store.
A number of jewelry stores are popping up around Ann Arbor, ranging from independent shops to well-established international franchises.
Three of the four new stores are opening in Briarwood Mall, with the most notable one being Pandora. Known for its collectible charm bracelets, the charms are uniquely secured on a cord of silver and can be customized with a collection of 2,000 charms to choose from.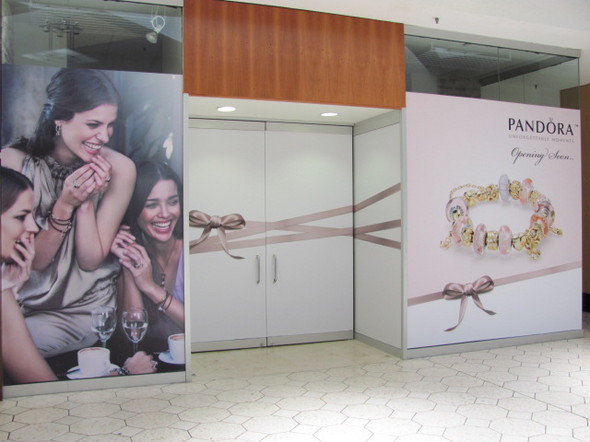 Photo courtesy of Briarwood Mall
"There is a huge demand for Pandora and they do really great sales volumes," said Denise Murray, director of marketing and business development at Briarwood Mall. "We will be only the second place in Michigan to carry a Pandora store and we think it will really drive people to come here."
"There is an emotional attachment to Pandora as the charms symbolize very personal achievements, such as surviving breast cancer," said Phil Kajca, owner of the Ann Arbor store. "At the same time, they are very high quality made out of solid sterling silver, 14 or 18 carat gold and genuine gemstones and hand set in the tradition of fine jewelry."
Based in Denmark, Pandora has experienced tremendous growth over the last 10 years, said Kajca, who also owns a Pandora franchise in Toledo as well as two independent jewelry stores there.
Kajca's Toledo Pandora store has been extremely successful, being named the No. 1 jewelry store in Toledo. After being open for seven months, it has drawn 17,000 unique names to its mailing list. When Pandora headquarters approached him about opening a location at Briarwood Mall, he jumped at the chance.

Pandora Jewelry
"Pandora knows how much of its collection has been sold by independent jewelers in the area, so if they want to open a location they know the potential is there."
Pandora tends to be successful in mall locations where there is a strong department store presence. Kajca anticipates sales close to 3 million for its first year.
Currently under construction in the former Bachrach space, the store is being built out and redesigned with a European feel and monochromatic color. "With small items like jewelry, you want the item to show up, not the store design." It will be located next to Kay Jewelers, which they anticipate will be good for business. The grand opening is scheduled for Aug. 25 with events and promotions planned.
Other new jewelers in Briarwood Odelia's, opening across from Olga's Kitchen in the former Chez Pierre space, will be selling handmade pieces made of sterling silver and 14 carat gold combined with gemstones and pearls imported from designers in Israel. Pieces range from $15 for pendants up to $400 for gold watches.
"We have something for everybody--things for teenagers and heavier jewelry for older people," said owner Svetlana Poder. "We also have jewelry for different religions such as Stars of David, 20 different types of crosses, Allah necklaces and evil eye jewelry."
Poder recently decided to move her store from Fairlane Mall in Dearborn to Briarwood when space became available.
"Ann Arbor is very diverse and I think people will appreciate this kind of unique jewelry," she says. "We have one of the very few designers in the world that mixes silver and gold together in same piece." Odelia's will open around Aug. 1 after a few renovations are completed.
Golden Gem, an independent jeweler opening next to Von Maur in the former Rasul's space, will also be opening this summer.
Murray is not surprised by the growth in jewelry stores at the mall. "Our typical shopper is a female shopper between 24-35, and considering the number of clothing stores here, accessories is a natural fit."
Even the Meijer location on Carpenter Road in Ypsilanti is experiencing a surge in jewelry. Sergio Jewelry Repair and Design recently opened a location on site for repair as well as original design. Owner Sergio Ekserci, who has worked as a manager for various jewelry stores in Ann Arbor for more than 30 years, decided to take the plunge a few months ago and start his own business. He specializes in replacing stone settings, sizing rings, remounting and creating designs for customers.
"I like the service side of it because it makes people happy," he says. "People have heirloom pieces they want to restore or a favorite piece that has been broken and we can fix it for them."
"We like the high traffic here at Meijer. People can come in and have their jewelry repaired while they shop."
Laura Blodgett is a freelance writer for AnnArbor.com.