Posted on
Thu, Apr 15, 2010 : 5:01 a.m.
People & Achievements in the greater Ann Arbor area, including Ann Arbor Insurance Centre and Thompson Pizzeria
By AnnArbor.com Staff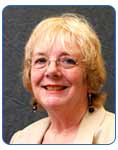 The following is a list of achievements by businesses and individuals in the Ann Arbor area:
• Rebecca Johnston of Ann Arbor Insurance Centre will be honored at this year's 92nd Ypsilanti Chamber of Commerce Annual Meeting & Awards Dinner as the Small Business Person of the Year on May 6.


• Lynda Collins of Chelsea, owner of Thompson Pizzeria, was named "Humanitarian of the Year" by Faith in Action Network. She has donated suppers to feed hundreds of people at fundraisers for causes such as Relay for Life, the Chelsea Depot restoration, the veterans' dinner for the 175th anniversary of Chelsea, varsity softball, Manchester prom, agricultural banquets and medical fundraisers.
• Cleary University, with campuses in Ann Arbor and Howell, has introduced 29 new online certificate programs. The certificate programs - in areas such as medical billing and coding, bookkeeping, search engine optimization, entrepreneurship, Six Sigma Green Belt, project management, forensic computer examiner and home inspection - are offered in partnership with Gatlin Educational Services. All programs are fully online, self-paced and take approximately six months to complete.
• Sherry Wagenknecht of Monroe, volunteer services coordinator with Arbor Hospice in Ann Arbor, has received the Michigan Hospice and Palliative Care Organization Dream Team Award for Volunteer Coordinator of the Year. Wagenknecht has been a volunteer coordinator for nearly 20 years, working at three nonprofit hospices during her career and has been with Arbor Hospice since May 2007.
• Habitat for Humanity of Huron Valley is celebrating its 20th anniversary on April 30 with an evening of food, drinks, music and the annual live and silent auction to benefit families in need. Habitat will also honor two of the local affiliate's founders, Bob and Connie Amick, with the Founders of the Year Award. The Amicks helped start Habitat locally and have been integrally involved in the organization's success for the last 20 years. Thrivent Financial for Lutherans will also be honored as this year's Sponsor of the Year. Thrivent has supported local Habitat builds and families for the last five years.
• Ann Arbor advertising and graphic design company Hile Design LLC was hired by Creative Automation to redesign the firm's website. Headquartered in Ypsilanti, Creative Automation is a turnkey supplier for complete automation systems, providing custom-engineered industry solutions.
• Integrated Nonclinical Development Solutions Inc. has been recognized as one of the 2010 "Michigan 50 Companies to Watch," an awards program sponsored by the Edward Lowe Foundation and presented by Michigan Celebrates Small Business. INDS will be honored at an awards ceremony during the sixth annual Michigan Celebrates Small Business event April 29 in Lansing.
• Ann Arbor-based Referral Business Alliance recently announced the installation of its new leadership team, which will lead this chapter of Business Network International for the next six months. Susan Franke, a financial adviser with Raymond James & Associates, will serve as the group's president, with Matt Cantillon, owner and founder of Go-Payroll.com serving as vice president. Jason Gary, director of business development for ArborMotion Specialized Auto Care, will serve as secretary/treasurer.
• Health Alliance Medical Plans, a provider-sponsored health insurer in the Midwest, has licensed Thomson Reuters Treatment Cost Calculator, an application that tells health plan members how much they will pay out-of-pocket for upcoming health care services. Thomson Reuters is headquartered in Ann Arbor.
• NSK Corp. in Ann Arbor recently announced that NSK Americas Technical Center and Indianapolis Distribution Center was awarded United Technologies Corporation's (UTC) Supplier Gold status. This award is in recognition of NSK's outstanding performance in superior quality, delivery, customer support, value, flexibility and lean practices. The criteria used to evaluate suppliers for this award focuses on: best in class quality, 100 percent on-time product delivery, value, technical and business support services and superior lean practices throughout the organization.
• The Arts Alliance has awarded $19,600 of Michigan Council for Arts and Cultural Affairs mini-grants to help fund 10 projects from nonprofit organizations promoting and enhancing public access to art and culture in Washtenaw and Livingston counties. The 2010 MCACA grant recipients were:
* Howell's Sunday Farmer's Market entertainment program, $2,900
* Saline Celtic Festival Artistic entertainment, $1,500
* Saline Puppetry Arts Festival, $2,000
* Dexter Orchestra Summer community events, $500
* Sharing Our Attributes Resourcefully for Judendstil-Ypsi, $500
* Arbor Opera Theatre, $4,000 for Lucia di Lammermoor
* Youth Dance Theater, $1,500 for Sleeping Beauty
* Arbor Cantata Singers, $1,200 for Bach: St. John Passion
* Ozone House Inc., $4,000 for Project Speak OUT
* Ann Arbor Street Art Fair, $1,500 for Performances on the Lawn
• E-mail items for People, Achievements and Paparazzi to business@annarbor.com. Sign up for the weekly Business Review email newsletter here.