Posted on
Thu, Dec 10, 2009 : 5:09 a.m.
People & Achievements in the greater Ann Arbor area, including Cooley Law School and Fingerle Lumber
By AnnArbor.com Staff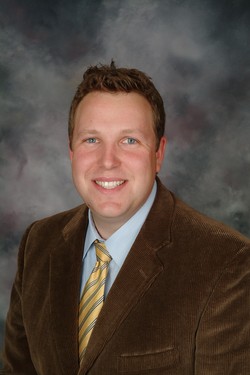 The following is a list of achievements by businesses and individuals in the Ann Arbor area:
• The Thomas M. Cooley Law School announced Dec. 2 that Assistant Professor
Bradley J. Charles
will join the faculty of Cooley's Ann Arbor campus to teach legal research and writing. His new appointment will begin in January 2010. Charles has been an assistant professor and visiting professor at Cooley's Grand Rapids campus since 2007.
• The University of Michigan Survival Flight team recently won the METI Cup, a competition between air medical teams held during the annual Air Medical Transport Conference. At this year's competition in San Jose, Calif., the U-M Survival Flight team held onto its title for the third straight year, after defeating 15 other teams in the largest METI Cup Competition ever. The winning team consisted of two flight nurse specialists, Ted Adelmann and Paul Munger, who won even though they were competing for the first time going head-to-head at displaying their real time and real situation response skills on patient simulators.
• Fingerle Lumber Co. of Ann Arbor hired Ann Arbor resident Michael Morris as a sales representative.
• Karen F. Andrews, partner and chief development officer for McKinley, was selected as the HR Executive of the Year by The American Society of Employers in the state of Michigan. Andrews has been with McKinley for nine years and is responsible for providing strategy and leadership for Business Information Systems and Human Resource Development. In related news, several McKinley employees received awards at the Great Lakes Area Star Awards Nov. 6, held at the Kellogg Hotel and Conference Center in East Lansing. The event honors "excellence in the multifamily housing industry" and winners were presented with awards in niore than 75 categories.The McKinley winners included: Golfside Lake Apartments for Best Brochure; Best Overall Marketing Theme went to the Eastern Region for "March Madness"; Best Curb Appeal was awarded to Schooner Cove; Outstanding Groundskeeper went to Derrick McDougald of Golfside Lake Apartments; Outstanding Leasing Consultant of the Year was awarded to Michelle Miranda; and the Outstanding Maintenance Person of the Year was awarded to Ken Gronda of The Villas. The Manager of the Year award was given to Terri Leirstein of Golfside Lake Apartments.
• Ann Arbor-based Hile Design LLC recently announce the addition of a new staff member. Bob Moulton is the company's new director of account management and online media.
• Four more Michigan companies recently received investments from the Michigan Pre-Seed Capital Fund. To date, 38 Michigan companies have received seed funding from the Michigan Pre-Seed Capital Fund, a collaborative effort of Michigan's SmartZones. Combined, Mandy & Pandy, Algal Scientific, Axenic Dental and RealBio Technology received $924,000 from the Michigan Pre-Seed Capital Fund.
• Ann Arbor-based Accuri Cytometers Inc., a life sciences company developing bench-top flow cytometer systems, recently announced the 2009 recipients of its Accuri Flow Cytometer Creativity Awards program, which provides a free Accuri C6 Flow Cytometer System each year to two sets of researchers, one in the U.S. and one in Europe, who propose innovative uses of flow cytometry. The 2009 Accuri Flow Cytometer Creativity Award winners include research teams at the University of Southern Mississippi, Stennis Space Center, MS USA and University College Dublin, Ireland.
• Thomson Reuters, headquartered in Ann Arbor, recently announced the release of Micromedex 2.0, the newest version of its market-leading clinical information system. The new version will be available to customers in January.
• Michael A. Schork Jr. was recently named among the 300 Most Influential Advisors in Defined Contribution by The 401kWire.com. The list of 300 advisors who specialize in the retirement plan market is compiled by 401(k) industry insiders across the nation who cast over 75,000 votes. Schork is a senior investment advisor in the Ann Arbor office of Hylant Financial Services.
• Payless ShoeSouce is partnering with nonprofit agencies around the U.S. to provide free shoes to children in need during the holiday season. Among the nonprofit partners chosen to receive and distribute gift certificates for free shoes is the Community Action Network of Ann Arbor.
• Email items for People, Achievements and Paparazzi to business@annarbor.com . Sign up for the weekly Business Review email newsletter here.