New option for elderly: Pilot alternative senior care program plans move to Ypsilanti Township
Posted on Tue, Aug 7, 2012 : 5:57 a.m.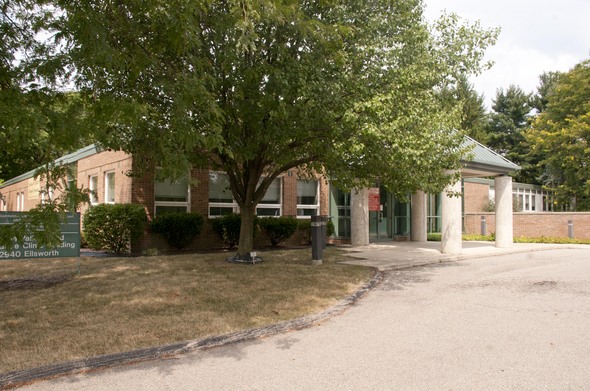 Tom Perkins | For AnnArbor.com
Preliminary plans have been approved for an alternative senior assisted living center to open in a vacant building in Ypsilanti Township.
United Methodist Retirement Communities plans to open and expand the former Huron Valley Child Guidance Center, which closed within the last year.
Mike Radzik, director of the office of community standards, said the building is currently 5,900 square feet and United Methodist officials say they want to expand it by another 2,000 square feet.
The center works by having buses pick up residents throughout the region and bring them to the center, where they stay for the day and socialize with others around their age.
At the end of the day, buses take clients back to their homes, and the program, called Program of All-Inclusive Care for the Elderly (PACE) is being touted as an alternative to assisted living that allows "low-income seniors to remain independent in their own homes and communities."
The center will be one of six of its kind in Michigan and will serve Washtenaw and Monroe Counties as well as parts of Oakland, Wayne and Livingston Counties.
Radzik said this type of facility is trending nationally, and the township is pleased to have one of the first in Michigan.
Doctors are on site throughout the day to address any medical concerns, Radzik said, and he added that the company is anticipating 60 seniors visiting the center daily while around 180 will be enrolled in the program.
Radzik said he wasn't sure on staff numbers but said it would be "intensive" given the amount of care professionals needed for that volume of seniors.
Despite the fact that the company is called United Methodist, it is not a religious facility, Radzik said. The company also runs assisted living facilities in Chelsea, Dexter and Detroit.
The property is listed at $735,000.
Township Planning Coordinator Joe Lawson said the facility is consistent with the township's 2007 master plan, adding that there is a lack of senior services on the west side of town.
He said the location was desirable to United Methodist because it is central to the region it serves and is close to major freeways and hospitals.
"We're excited to having them coming here and occupying and expanding a building that was vacant for a short period of time," Radzik said.