Posted on
Tue, Feb 12, 2013 : 5:58 a.m.
Pittsfield Township to consider $384,000 tax abatement as company builds new facility
By Tom Perkins
Pittsfield Township will consider a 50-percent tax abatement for a company that's planning to build a new facility.
The abatement will save Control Gaging around $32,000 in local taxes annually, or $384,000 over the life of the 12-year abatement, said Pittsfield Township assessor Julie Albert.
The Board of Trustees will consider the abatement after a public hearing at their meeting on Wednesday.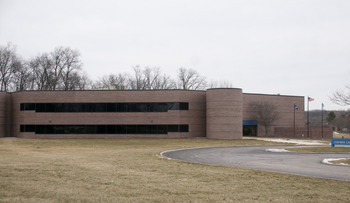 Tom Perkins | For AnnArbor.com
Control Gaging designs and manufactures precision gauges that go into machine tools at their current building at 5200 Venture Blvd.
According to the township, the company provides services for the aircraft industry, marine industry, auto industry and medical industry among others.
Control Gaging President David Hayes said building a new facility just on the other side of State Street at 847 Avis Drive will allow the company to increase its capacity by 25 percent and it will hire two more people to increase its staff from 32 to 34 employees.
The 24,500-square-foot building will consist of around one-third office space and two-thirds manufacturing space. Control Gaging does all its design; research and development; and manufacturing on site.
"Building our own building will give us more manufacturing space. We're crammed at capacity right now," Hayes said.
The real property is estimated at $3.4 million and the personal property investment is estimated at $108,000.
The company was founded in Saline in 1972 and moved to Ann Arbor before moving to Pittsfield Township in 1986.
Pittsfield Township Supervisor Mandy Grewal said the current township board supports such incentives.
"It's the whole concept of economic gardening. We want to retain businesses in the township, help them grow here, and this is one tool in our toolbox," Grewal said.
The abatement request is the maximum allowed by the Michigan State Tax Commission.