Posted on
Sat, May 18, 2013 : 5:51 a.m.
Pittsfield Township's Miles of Golf expands to new market after 18 years in business
By Lizzy Alfs
Chris Mile, president of the 18-year-old Miles of Golf in Pittsfield Township, has considered expanding his golf shop, practice facility and training academy for several years.
So when a similar golf facility was listed for sale in the Cincinnati area, Mile knew it was the perfect opportunity.
"It's a great facility," he said. "It's so similar to what we have here and that's really what attracted us to it. We felt we could literally take everything we do here down to that facility."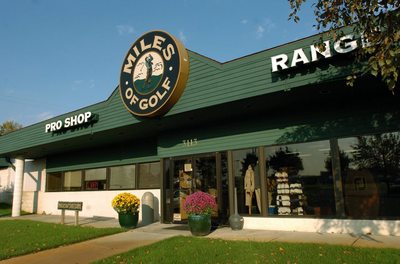 Miles of Golf Facebook page
Located at 3113 Carpenter Road, Miles of Golf is a 10,000-square-foot golf shop that specializes in club fitting, a 27-acre practice facility and a golf academy. The company submitted a proposal to the city of Ann Arbor in 2010 to take over the city-owned Huron Hills Golf Course, but the plan was rejected.
"After that didn't pan out with the city, we were still looking for another location," Mile said.
The expansion won't change operations at the Pittsfield Township Miles of Golf location, but it does mean the business can grow its customer base. Mile said customers come from across Michigan, Indiana and parts of Ohio to visit the location in Pittsfield Township.
"We didn't feel it made sense to open another facility in Detroit because we depend on a draw from further away," he explained.
He said business has continued to grow at Miles of Golf, even when the industry took a hit during the recession.
"We're obviously a very local business (in the Ann Arbor area), and we want to keep that kind of atmosphere," he said. "We know a lot of people coming into the store by name. …We're hoping to duplicate that in Cincinnati."
Pete Smith, a Miles of Golf manager, moved to Cincinnati to help run the new facility, which is located at 6400 Dixie Highway in Fairfield. Miles of Golf purchased the property.
The range and teaching academy are now open, and the golf shop and club fitting center will open in early 2014.
Mile said the facility is in good condition, but it needs some minor work and new golf ball dispensing equipment. He said he will need to hire additional employees once the golf shop opens in 2014.
Lizzy Alfs is a business reporter for AnnArbor.com. Reach her at 734-623-2584 or email her at lizzyalfs@annarbor.com. Follow her on Twitter at http://twitter.com/lizzyalfs.