Posted on
Tue, May 22, 2012 : 5:59 a.m.
Pure Michigan: Ann Arbor area executives featured in latest video promotion
By Lizzy Alfs
The new Pure Michigan campaign showcasing Washtenaw County isn't just targeting tourists.
The latest four-minute promotional video — which is featured on Ann Arbor SPARK's website — has a different goal in mind: promoting the city's thriving business climate.
"I think people have always thought about the University of Michigan first, but the fact is, there is a fantastic business community here," says Patrick Doyle, CEO of Ann Arbor Township-based Domino's Pizza, in the video.
Melanie Maxwell | AnnArbor.com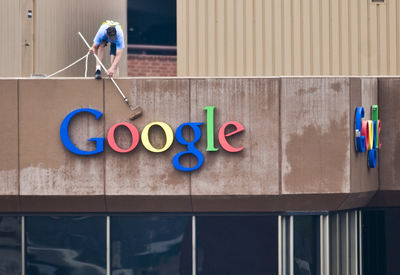 Angela Cesere | AnnArbor.com
The promotion features other executives from flourishing companies in Washtenaw County, including Rich Sheridan of Menlo Innovations, Jan Garfinkle of Arboretum Ventures, Michael Miller of Google, Sean Heiney of Barracuda Networks and Mark Sutter of Terumo Cardiovascular Systems.
"We still see and have the same kind of ingenuity, entrepreneurship and really strong engineering core talent that really allows us to create products that will change the world," says Ann Arbor SPARK CEO Paul Krutko.
The video is part of the $1 million Pure Michigan campaign showcasing Washtenaw County's opportunities for business and tourism.
The campaign, which was announced in February, also features the county in national cable TV ads and on the state's Pure Michigan website. Four articles will appear on the site throughout the year, written by the local Convention and Visitor Bureaus (CVBs) and featuring various local attractions.
A 30-second TV spot featuring Ann Arbor was posted to the Pure Michigan YouTube channel in March. The ad's message: "Ann Arbor does it up different."
The Michigan Economic Development Corp. is contributing $500,000 to the campaign, with Ann Arbor SPARK allocating $70,000. The CVBs are allocating the remaining $430,000.
The new promotional video on SPARK's website shows a variety of visuals in Washtenaw County, including downtown Ann Arbor streets, Depot Town in Ypsilanti, The Ravens Club, Prickly Pear, Palio, Nickels Arcade, Michigan Stadium, U-M's Law Quad, State Theater and the well-known "Welcome to Ann Arbor" sign at the Main Street Party Store on North Main Street.
Sean Heiney, director of new product initiatives for Barracuda Networks — an information technology security company that announced plans last year to hire 300 to 500 employees at an expanded Ann Arbor office — says Ann Arbor has a great pool of talent and a "savvy" business community.
"Our employees love coming into work and they're happy to live in Ann Arbor," he says. "It's a low cost of living with a high amount of happiness; they live a Silicon Valley-like culture."
Arboretum Ventures co-founder Jan Garfinkle, whose Ann Arbor-based venture capital firm has become one of the most influential in the Midwest, said she chose Ann Arbor over San Francisco because she wanted her kids to grow up here.
"The thing I love about Ann Arbor is the fact that it is such a nice combination of being able to have a great work and family balance," she says.
She later adds: "There are a lot of universities here with a lot of really smart people developing a lot of really cool technologies."
Watch the "Ann Arbor does it up different" TV ad spot.
Lizzy Alfs is a business reporter for AnnArbor.com. Reach her at 734-623-2584 or email her at lizzyalfs@annarbor.com. Follow her on Twitter at http://twitter.com/lizzyalfs.