Posted on
Sun, Jan 27, 2013 : 5:59 a.m.
Real estate recovery: 2012 Washtenaw County home sales up 9.2 percent
By Lizzy Alfs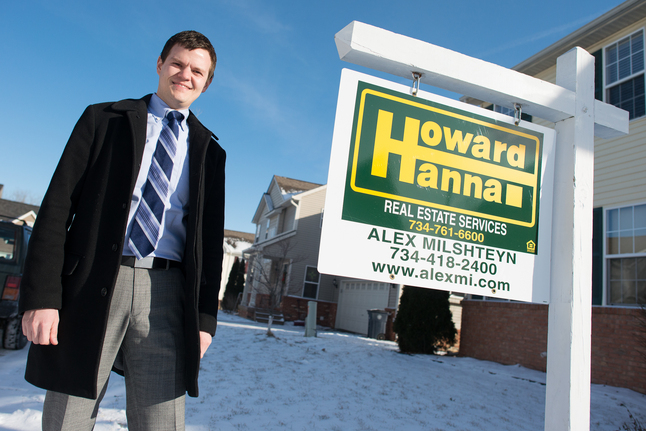 Courtney Sacco | AnnArbor.com
With historically low interest rates, declining inventory and a rebounding economy, 2012 was the best year for the Washtenaw County housing market in half a decade.
Home sales in the county increased 9.2 percent over 2011, while the average home sale price showed steady improvement for the fourth consecutive year.
Ann Arbor Area Board of Realtors 2012 home sale data
The average sale price increased in 8 of 9 school districts tracked by AABOR
Chelsea: 4 percent gain
Manchester: 4.77 percent gain
Dexter: 18 percent gain
Whitmore Lake: 20.36 percent gain
Saline: 10.5 percent gain
Lincoln: 5.64 percent gain
Milan: 2.8 percent gain
Ypsilanti: 16.84 percent gain
Ann Arbor: 2.2 percent loss
Year-end data compiled by the Ann Arbor Area Board of Realtors show there were 3,340 home sales in Washtenaw County last year, with an average home sale price of $210,616. The average number of days on the market was 69, compared with 79 days in 2011.
"2012 was a very dynamic market for us," said Alex Milshteyn of Howard Hanna Real Estate Services, formerly Edward Surovell Realtors. "We've kind of come out from this cloud we were under for a while there."
Matt Dejanovich of Real Estate One agreed, saying: "We've returned to low inventory, high demand, increasing average sale price and lower days on the market. All of that is making for a great environment to be buying and selling houses."
Some key points from 2012 Washtenaw County housing data:
Total dollar volume of residential sales increased 18.3 percent in 2012 compared with the previous year, reflecting increased activity and higher sale prices.
Since 2009, the average home sale price in Washtenaw County has increased by 15.5 percent.
The area with the highest average sale price was the city of Saline at $303,898.
The area with the lowest average sale price was Ypsilanti at $96,636.
Sales of condominiums in 2012 were up 12.7 percent over 2011.
The Washtenaw County data is indicative of some national trends; total home sales in the U.S. was up 9.2 percent this year over 2011, and also the highest in five years, according to the National Association of Realtors.
To be sure, the residential real estate market is still in recovery and home sales aren't where they were a decade ago when the average sale price in the county was $259,000. Still, of the nine markets tracked in Washtenaw County, average sale prices increased everywhere except Ann Arbor in 2012, which was down $6,000 from 2011.
"Prices are definitely strengthening; prices have increased and values have stopped dropping," said Elizabeth Brien of Charles Reinhart Company.
Dave Lutton, president of Charles Reinhart added: "Prices are still — across the board — down 20 percent from what they once were."
"I believe we're going to see gradual improvement," he continued, "but it may be 15 years (or more) in many areas before we get back to 2004 levels."
The biggest challenge Realtors and buyers are reporting right now: low inventory levels due to a recovering economy and extremely low interest rates. Finding rental properties also is getting more difficult with low supply and increasing prices.
"The inventory levels are as low as I've ever seen them in Washtenaw County," said Real Estate One's Wayne Esch. He said there are currently 754 residential homes and 133 condominiums available in the county, whereas a decade ago, Esch said there would be anywhere from 1,600 to 2,600 homes for sale.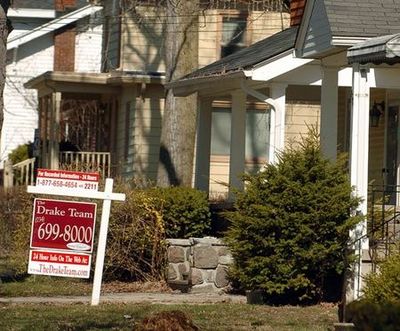 File photo
"The inventory is half of what it was 10 years ago," he said.
What does that mean for buyers?
Competition is high for houses and people are getting into bidding wars, sometimes above the listing price. Milshteyn said he's receiving multiple offers on properties and his houses were only on the market for an average of 12 days last year.
"If you procrastinate or think too long or think you can offer a seller 10 percent below asking price on a perfectly good house, you're going to be frustrated because you're not going to get the house," Dejanovich said.
Lutton added: "Buyers have to be prepared to act, have gotten a start on finances and make the most competitive offer they can."
Other concerns in the real estate market include appraisals and foreclosures, although foreclosure activity in the county is declining. Michigan is ranked 7th nationally in the number of foreclosures, with one in every 732 housing units receiving a foreclosure filing in December 2012, according to Realtytrac. That's an improvement over the one in every 282 filings in December 2010.
In many cases, Realtors report, appraisals haven't caught up with what the buyers are willing to pay.
As for new home construction, Lutton said it's returning to the county because of the low inventory levels.
Washtenaw County permits for single-family home construction totaled 307 in 2012, up from 158 in 2009, according to data compiled by the Southeast Michigan Council of Governments. However, that number is still significantly lower than the 1,167 permits submitted in 2005.
With the busy spring real estate season just around the corner, Brien is predicting the market will continue to improve.
"I think we have more buyers coming in," she said. "Obviously, employment is changing, automotive companies are doing so much better and there's a lot of other job opportunities…I think we're going to continue to see that this year, and we should have a very solid year of real estate."
Lizzy Alfs is a business reporter for AnnArbor.com. Reach her at 734-623-2584 or email her at lizzyalfs@annarbor.com. Follow her on Twitter at http://twitter.com/lizzyalfs.