Posted on
Sun, Feb 10, 2013 : 5:57 a.m.
Real Seafood Company restaurant to be revamped after 37 years in Ann Arbor
By Lizzy Alfs
As Dennis Serras puts it, operating a successful restaurant for 37 years in Ann Arbor is no easy task.
From menu changes to infrastructure improvements, Serras said it takes a close eye — and big investments — to continue attracting customers.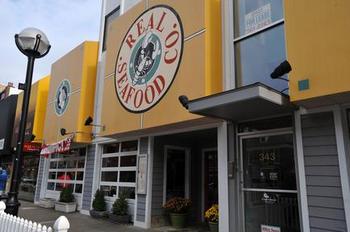 File photo
That's why the Real Seafood Company at 341 S. Main St. will undergo major renovations this year.
"If you want a place to last 37 years, you better stay up with it," he said. "We don't just take out (of our restaurants), we put back into them to maintain that success."
Serras, a partner in Mainstreet Ventures, opened Real Seafood in 1975. The company now operates 16 restaurants in various states, including Ann Arbor's Gratzi, Carson's, Palio, The Chop House and La Dolce Vita.
Serras said Mainstreet Ventures typically remodels restaurants every five years, with major renovations every 10 years. The 7,200-square-foot Real Seafood restaurant last received a major remodel about a decade ago, he said.
"We've probably remodeled five or six restaurants in the last eight months," he said.
The phased renovation approach at Real Seafood started last year when the bathrooms were completely replaced. Now, some of the building's infrastructure — like the air conditioning units — are being replaced. Next on the agenda: replacing the entire bar.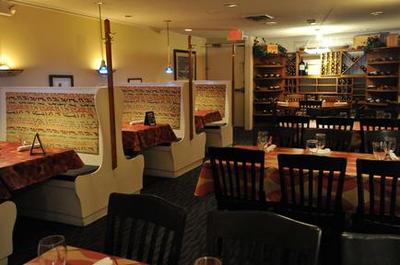 File photo
"We're going to tear the bar out and put in a new bar and service bar," Serras said. "The bar is old and there's some decay."
Next year, Serras intends to spruce up the dining room, recarpet and replace fabrics. In total, he said the cost would be "hundreds of thousands of dollars."
The restaurant will remain open during the renovations and Serras said there shouldn't be too much disruption to customers.
Part of the restaurant remodels also includes studying the menu and determining what changes need to be made.
"Every year we sit down with the management and the chef and all that and go over their ideas," he said. "We constantly try to keep the menus up on trends, and certain trends come and go."
Lizzy Alfs is a business reporter for AnnArbor.com. Reach her at 734-623-2584 or email her at lizzyalfs@annarbor.com. Follow her on Twitter at http://twitter.com/lizzyalfs.