Posted on
Thu, May 3, 2012 : 8:33 a.m.
Reports: French auto supplier buys operations in Saline's former ACH factory
By Paula Gardner
French auto parts maker Faurecia SA says it's finalizing a deal to acquire an interior components plant in Saline and creating a joint venture to make parts at a separate plant in Detroit, the Associated Press is reporting.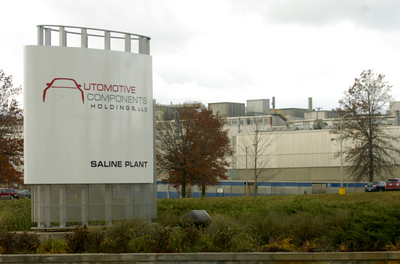 File photo
Faurecia and Rush Group announced Thursday that they're creating Detroit Manufacturing Systems, a joint venture to build automotive interior components in Detroit. The companies say the venture expects to employ about 500 people in Detroit within the next three years and will make parts at first for Ford Motor Co., according to AP.
The Automotive Components Holdings LLC plant Faurecia is buying makes parts for Ford vehicles. According to a report in the Detroit Free Press, the factory employs 2,100 workers. Most are expected to be able to retain their jobs, with about 1,100 expected to work in Saline and the others offered the ability to transfer.
Ford created ACH in 2005 when it took back 17 facilities from Visteon Corp. A tentative deal to sell the plant to Faurecia was announced in August.
According to the Free Press, Faurecia will lease the Saline plant from ACH and the deal will be finalized by June.
ACH is Washtenaw County's largest for-profit employer. It had 2,300 workers in 2011. The 1.6 million-square-foot facility in Saline also represents about 8 percent of the city's tax base.
The Saline ACH plant was operating at full capacity producing interior components for the popular Ford Focus at the time the initial deal was announced in August.
Faurecia had $18.2 billion in sales and 75,676 employees in 2010, according to Yahoo! Finance. European carmakers represent 75 percent of Faurecia's sales, although the company's customers also include Ford and GM.
Faurecia operates its North American headquarters from a newer office in Auburn Hills. It had about 2,000 employees in Michigan in fall 2011, according to a report in Crain's Detroit Business, which also detailed the company's plans to add 800 employees, many of them engineers.