Posted on
Sat, Nov 7, 2009 : 12:45 a.m.
Vehicle battery startup poised to contribute major advancements in lithium-ion batteries
By Nathan Bomey
Of all the years to strike a partnership with General Motors, 2009 might look like a bad one. Sakti3 sees it through a different lens.
The Ann Arbor-based vehicle battery startup, which spun out of the University of Michigan in 2009, has become a fixture in the global alternative propulsion spotlight.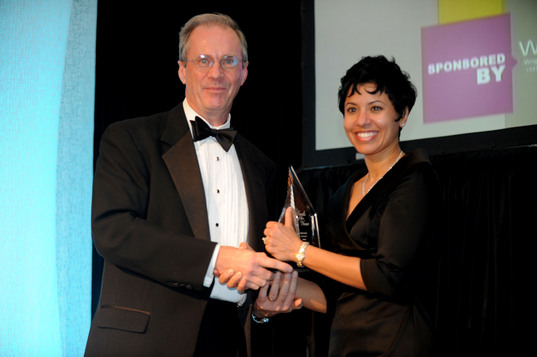 Angela Cesere
Led by world battery expert Ann Marie Sastry, a U-M engineering professor, Sakti3 is positioning itself to contribute major technological advancements to the lithium-ion batteries of the future. To do so, Sakti3
established a technology partnership with GM
. Engineers for the two companies are working side by side to develop battery materials and manufacturing technology.
For GM, which emerged from a brief government-backed bankruptcy this summer, it's a remarkable reversal of strategy after an era in which the automaker would have laughed at the prospect of establishing ties with a small startup company.
For Sakti3, it generates instant credibility. Sastry's expertise and early-stage technology allowed the company to secure $5 million in private investment.
"This is good for us to do to speed our technology innovation, and we think we're both more likely to get to scale and profitability if we work together," Sastry said earlier this year.
Sakti3 is the winner of AnnArbor.com Business Review';s 2009 "Deal of the Year" award in the "Research" category.
Bob Kruse, former Chevrolet Volt guru for GM and executive director of global vehicle engineering for hybrids, electric vehicles and batteries, said Sakti3's lithium 'cell expertise' is important for GM's electric vehicle ambitions.
"We will be collaborating to build battery packs to go into vehicles of the future," Kruse said in May.
Sakti3's emergence comes as several major battery manufacturers are establishing roots in Michigan. Dow Chemical, Johnson Controls, Compact Power and Massachusetts-based A123Systems, which has an Ann Arbor research operation, collectively plan to hire several thousand workers for vehicle battery production operations in Michigan. Several companies landed $1.3 billion in federal grants to build battery plants in the state.
Sakti3 is not ready for mass production, but the company's growth is likely to proceed quickly.
Economists believe the electric vehicle battery market could escalate to $20 billion by 2020, said Martin Dober, vice president of the Michigan Economic Development Corp.'s new markets unit. Today, the electric vehicle battery market is virtually nonexistent.
Among Sakti3's greatest assets is its tight ties to U-M. U-M's energy systems engineering master's program, led by Sastry, is teaching GM engineers about alternative powertrain technology. And that gives Sastry immediate access to the best young talent in the industry.
"Engineers need to be poured into this space. We don't have enough people to work on my favorite problem," she said earlier this year. "We think this is going to require a deeper bench than any one company or any one entity or any one university can provide."
Contact AnnArbor.com's Nathan Bomey at (734) 623-2587 or nathanbomey@annarbor.com.
Research Sector Nominees: U-M solar energy center: The university won an intense competition to land a 5-year, $19.5 million federal grant to establish a solar energy research center. Led by professor Peter Green, the grant solidifies the university's status as a national leader in photovoltaic technology. The university's growing concentration of solar energy expertise adds to the state's momentum in the important alternative energy sector. NeuroNexus Technologies: The Ann Arbor-based tech company signed a deal with Netherlands-based Philips Research to develop a device to treat Parkinson's disease. The partnership will help NeuroNexus expand its existing product line. The company already manufactures and sells extremely small brain stimulation devices to help scientists study the neurosystem. Led by CEO Daryl Kipke, NeuroNexus also won a $1 million loan from the Michigan Economic Development Corp.'s 21st Century Jobs Fund.