Posted on
Thu, Apr 11, 2013 : 2:17 p.m.
Rich Sheridan's unexpected returns
By Joe Marr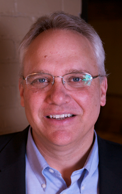 Rich Sheridan, CEO Menlo Innovations
Rich Sheridan
, CEO of
Menlo Innovations
is the face of one Ann Arbor's most innovative and nationally recognized success stories. He and his partners James Goebel and Bob Simms have pioneered designing custom software for everyday people by what Menlo calls High-Tech Anthropologists working in something called the Menlo Software Factory and are listed among the nation's 50 Most Prolific software development firms by the Project Management Institute.
Sheridan likes to brag that his development team at Menlo Innovations didn't invent a new culture, but copied an old one ... Edison's Menlo Park New Jersey lab (hence the Menlo name). In 2012, over 2,000 people toured Menlo to try and capture the essence of the Menlo culture.
From his Forbes cover story in 2003 about the entrepreneurial success of corporate rejects to five Inc magazine revenue growth awards, invitations to the White House and his involvement and the sale of a client company he helped build in 2011, he isn't slowing down. Rich is currently plowing his passion for process, teamwork and organizational design into a book for Portfolio at Penguin on the business value of joy, while continuing to run and be the face man for the business.
Last year Rich was honored along with Dennis and Ellie Serras, founders of Main Street Ventures at the 23rd annual Ambassador Awards Dinner hosted by the Ann Arbor Area Convention and Visitors Bureau. At the banquet, Rich delivered the keynote speech and many present believed his message about the unexpected value of community involvement is inspiring, and worth repeating. Here are excerpts from Rich's speech, along with answers to some follow up questions I posed to him in a recent conversation:
Rich's Speech: Unexpected ROI: Back in 2001, there were four of us that formed the company as a partnership; a partnership of equals. James Goebel and Bob Simms are still part of that partnership today. Bob had this clever idea at the beginning when he said: The world doesn't really understand partnerships; we will need a public face for the company. Less than two years later I was on the cover of Forbes. It would be easy to say, I did that! It would be easy, but untrue. It takes a village to raise an entrepreneur. My partners, my team, my family and this community all worked together to make Menlo what it is today.
I recall it all started with a visit from a representative of the Ann Arbor Chamber of Commerce in the fall of 2001, just after we moved out of my basement and into our first official downtown office on 4th Ave. They asked me to join. Quite frankly, I didn';t know what a Chamber of Commerce was and why it would be important to join, but remembering the pubic face part of my duties, I said yes. Just a few weeks later I discovered that one of the costs of membership was participation! Rich we'd like you to volunteer for the Agenda Ann Arbor planning committee.(Agenda Ann Arbor was the annual state of the city event conducted by the Ann Arbor Chamber of Commerce.) I knew I didn't have time for this as we were just getting the company formed and I needed to spend my time getting customers, hiring people, and building out the business, but again, that public face idea reminded me to say yes to the once a month committee meetings. When I showed up to the very first meeting, I looked around the table and saw Ed Pagani, Director of Strategic Alliances for Pfizer, Matt Sharp, head of the Business Review, John Petz, from Domino's Farms, Ron Mauer from Zingerman's, and thought, Wow, I'm going to spend a year getting to know all of these wonderful Ann Arbor people while helping the community. What a great opportunity!
Barb Shoffner was the one recruited me and she was there as well. I started building all of these wonderful relationships. My willingness to join and volunteer my time yielded friendships that have lasted to this day. It further informed my thinking on the true value of an abundance approach to business and the community. Those relationships and my dedicated participation in that committee opened up so many other opportunities. Having seen the value produced by volunteering my time, I kept saying yes to all of them. My personal network grew exponentially and thus the value and recognition of our fledgling firm. In the fall of 2002 the phone rang; the caller ID read Forbes Inc. We were less than 2 years old. I saw the caller ID and I thought, How quickly can I hang up and tell them I don't want to subscribe to a magazine? Before I could pull the phone away from my ear the caller said, No, I want to interview you. At this point of our history we are in a little store front at 212 N. 4th Ave in downtown Ann Arbor, we're barely scraping by- and I said, Why would you want to interview me? She says, Well I need to find an older entrepreneur. I asked, How old? She said, 45. I said, I just turned 45 the month before. And she said, And you needed to have lost your job in the Dot-com bust and decided to start a business rather than find another job. Cool; that narrowed it down to about a half-a-million of us across the nation. I said, How did you find me? She says, Well I didn't know exactly where to look. I'm in Manhattan. My boss gave me this assignment. So I called my alma mater, the University of Michigan.(She had graduated from the Ross School of Business.) Mary Nickson answered the phone at Ross and she calls out into the room and asks if anyone knows someone who fits the profile. Barb Shoffner, one of my Agenda Ann Arbor collaborators, just happens to be there and says, Have her talk to Rich Sheridan. So the relationships that I built through the chamber, through the business school, through my alma mater and through this town has led to amazing opportunities for my company.
And I can't thank you, the greater Ann Arbor community, enough. I couldn't have done any of this by myself. My business partners, James and Bob, stepped back and let me take the limelight as the public face of the company, and allow me to step up at events like the Ann Arbor Convention and Visitor's Bureau Ambassador of the Year awards and seemingly take the credit for everything Menlo has accomplished. None of what we accomplished would have occurred without them and the Menlo team. My family also made great sacrifice along the way, especially my wife Carol. It has been such a great joy to be on this journey with her and my daughters. A few years ago, my wife stopped asking me when I was going to find a real job!
A Recent Conversation
Marr: That was a great speech, Rich. What advice would you give business leaders that are maybe wondering about the value of getting involved in the Ann Arbor community the ways you did?
Sheridan: This town is filled with lots of wonderful people with big ideas and the willingness and capacity to pursue them. However, every one of us needs help to make our entrepreneurial dreams come true. We are all very busy in our own pursuits and it is very easy to become silo'd in our businesses and forget that building a network in this town may be one of the most powerful tools available to you. I can recall my earliest participation in Chamber networking events like Morning Edition and the annual Gala and the Golf Outing. It was awkward at first, as I knew almost no one. Now it feels as though those events are gathering places for all of my great friends. This is also true for the events hosted by Ann Arbor SPARK, and AnnArbor.com.
Wherever I go in the nation, I describe what a wonderful town this is for starting and fostering the growth of a business. The connections and friendships I have been able to build through U-M, EMU, Cleary, Concordia, WCC, Ann Arbor Schools, the Washtenaw ISD, the Ann Arbor Ypsilanti Chamber, Ann Arbor SPARK and AnnArbor.com have been an integral part of the growth of my firm and have been tremendously enriching for me personally. Last May we moved into wonderful and playful new space on E. Liberty. This was the third move since our early days. It is the third time we have tripled our office size.
Marr: You know that entrepreneurship in Ann Arbor is the backbone of our private sector economy, what is your take on how this little town is such an incubator for innovation and new business models?
Sheridan: Our little town is so blessed with rich talents, passionate people and great ideas. If you learn to connect with everything this town has to offer, the opportunities that await you are limitless. It won't be easy, I don't think any entrepreneur will ever describe their journey as easy, but it will be fun and energizing. Perhaps it is our Midwestern culture and values, or perhaps the focus produced by our economic challenges, but this is a community that works together to achieve great things. We support each other, we help each other and we cheer each other on. I wouldn't want to be an entrepreneur anywhere else on the planet. Whenever we see something we don't have, we work together to fill the gap.
In the last decade I have personally witnessed and participated in the blurring of boundaries between the town, the educational communities, the non-profits and the businesses. This is a very different Ann Arbor now. We don't always agree on everything, but we agree to work together, and that makes this a wonderful town to start a business, raise a family and participate as a citizen. I am often seen in coffee shops around downtown meeting new people and mentoring them. All of them will attest that I point them to the myriad events of the Chamber and SPARK and offer my wisdom borne out of experience: join, get involved, volunteer and participate. The dividends will be immeasurable, and your life will be enriched.