Posted on
Fri, Jan 7, 2011 : 6 a.m.
Sale of Ann Arbor firm marks David Fry's return to web design services
By Nathan Bomey
An executive who developed one of the Ann Arbor region's top web design companies and sold it in 2008 is diving back into the local software industry.
Fry Communications Inc., a company owned and operated by Ann Arbor entrepreneur and resident David Fry and his family, has acquired a majority stake in Ann Arbor-based Aysling Digital Media Solutions.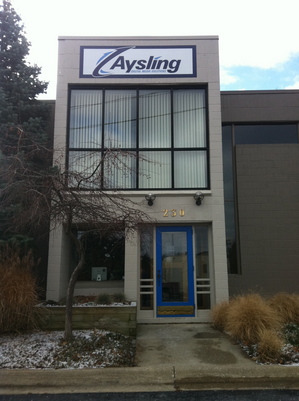 Photo courtesy of Aysling
The sale gives Fry Communications, a Pennsylvania-based commercial printing company with more than 1,000 employees, a digital services offering that it can provide to its existing customers. Fry Communications expects to operate Aysling as an independent subsidiary.
"Aysling is a great company to help us provide these digital services for content creators and content distributors," said David Fry, who built web commerce design firm Fry Inc. into a company with more than 100 employees before selling it to Micros Systems in 2008. "I think the potential is to grow the business and the software and the products it offers."
Patrick Becker, founder and president of Aysling, said the company plans to add to its Ann Arbor staff of 10 employees after the investment by Fry Communications.
The firm also recently signed a lease for the 3,800-square-foot former Make-A-Wish Foundation building at 230 Huronview Blvd. in Ann Arbor. The building was listed by Colliers International agents Jim Chaconas and Brendan Cavender, who represented Aysling.
That facility "will provide them room for expansion as their company continues to grow," Cavender said in an e-mail. "It's a really cool building and the number of freestanding office buildings in Ann Arbor that are close to that size are very limited."
The company was previously operating out of the Jones Drive building that also houses the Tech Brewery incubator.
Becker said he anticipates filling Aysling's new building within six months to a year.
Aysling in 2009 spun out of WoodWing Solutions, the U.S. affiliate of an Amsterdam-based software maker called WoodWing. Aysling takes existing software applications, such as those produced by WoodWing, and customizes them for its own clients, a roster of media companies that includes firms like Hearst Corp., Time Inc. and Meredith Corp.
Becker said he views Fry Communications' investment as a vehicle that will fuel his company's expansion in the burgeoning digital design services sector. Among the opportunities is packaging and configuring software that helps big corporations design applications for tablet devices such as Apple's iPad and Samsung's Galaxy.
Becker said the chance to work with David Fry and his family business was particularly attractive.
"That family offers us a very solid financial foundation," he said. "Part of our vision is to establish Aysling as a global professional services company. That's really what we do."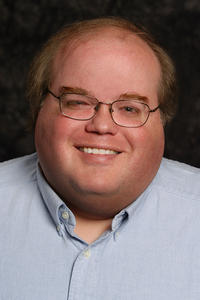 Becker said he's currently looking to hire HTML5 developers and is considering adding sales staff in Ann Arbor. The company, which moved from Detroit to Ann Arbor in 2010, has 20 employees nationally, about half in Ann Arbor. But he said Ann Arbor would be the primary base for the company's growth.
"Ann Arbor has a great technology community. It is very easy to attract talent in Ann Arbor. What we found is that the talent coming out of the University of Michigan is on par with any other region in the country," Becker said.
Contact AnnArbor.com's Nathan Bomey at (734) 623-2587 or nathanbomey@annarbor.com. You can also follow him on Twitter or subscribe to AnnArbor.com's newsletters.