Posted on
Sun, Apr 29, 2012 : 1:42 p.m.
Sensitile continues growing as worldwide demand for its decorative architectural material increases
By Tom Perkins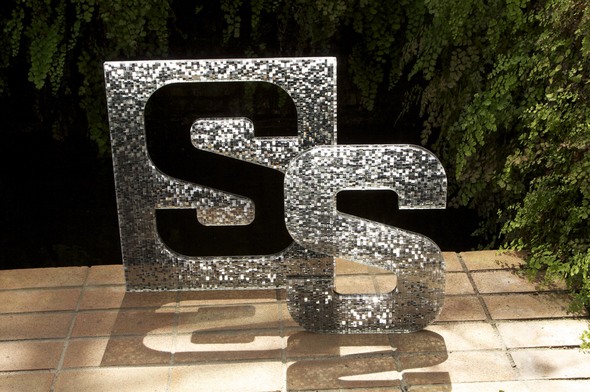 Photo courtesy of Sensitile
An Ypsilanti Township producer of decorative architectural material is continuing to find new clients from Ann Arbor to India.
Vanika Lath, wife of Sensitle Systems founder, Abhinand Lath, estimates the company is growing by 110 percent annually.
In one of several product lines, Sensitile uses special glass and acrylic pieces that are layered together with different iridescent sheets inside. Depending on the angle or intensity of lighting, it appear as if the material is twinkling, shimmering or flashing.
The reflection and refraction of the light on the surfaces, Lath explained, "enhances the beauty of interior space, usually as an accent material."
The panels are installed in modern restaurants, hotels, hospitals, malls, bars, stores, public spaces and a range of other locations. The material is on floors, walls, tabletops, doors, lamps and more.
Sensitile's local clients include the University of Michigan Health System, although Lath said there has been little effort to market locally and the company's clients can be found across the globe. In Sensitile's showroom are pieces similar to those produced for a mall in Hong Kong and Duke Energy in North Carolina.
The concept for the material came to Abhinand Lath while he studied architecture at the University of Michigan. He began producing it with a small team in an 8,000-square-foot shop in Detroit before relocating to Ypsilanti Township in 2008.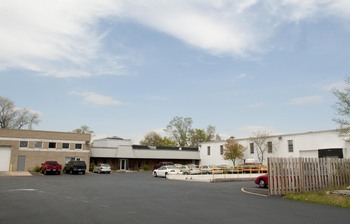 Tom Perkins | For AnnArbor.com
The company bought an unassuming 33,000-square-foot building at
1735 Holmes Road
that used to house a stair manufacturer, bank, electronics company and other businesses before it went into foreclosure.
Their growth rate is such that Vanika Lath has temporarily quit her work as a physician to help Abhinand Lath run Sensitile, and they are continuing to expand their workforce.
But Lath said finding the right people to fit into their team of 20 employees at a growing, pioneering company is as challenging as meeting demand. Still, she said, she believes the elements for continued growth are in place.
"The product is unique, the way we do business is different and we have a very committed group of people as employees who form an excellent team," she said.
To help improve efficiency and diversify, Sensitile is purchasing new equipment and seeking an industrial tax exemption from Ypsilanti Township worth $222,000 over 12 years.
The township Board of Trustees will likely vote on the exemption at the next regular board meeting.