Posted on
Thu, Feb 9, 2012 : 5:58 a.m.
'Mr. Downtown' Ed Shaffran weighs in on state of downtown Ann Arbor
By Paula Gardner
Downtown Ann Arbor is known throughout Michigan for sustaining vibrancy through the recession.
But at the same time, we're seeing a number of recent retail changes in the city's central business district. In the months after Borders closed for good, several store and restaurant closings (and a few openings) have made news.
Many are centered on or near East Liberty, and they range from startup This N That to the newer Sole Sisters to the 40-year Parthenon Restaurant.
A recent AnnArbor.com editorial cautioned in the headline, "Don't push the panic button: Ann Arbor's downtown is evolving, not floundering."
The changes made me want to know what Ed Shaffran — still known in some circles as Mr. Downtown from his days on the DDA — thinks about downtown Ann Arbor, circa 2012.
I wanted his quick assessment of the district, since I've seen him as a very conservative investor and cautious about the country's financial outlook - and also as a very focused downtown booster.
Here are some excerpts from a recent conversation we had about downtown.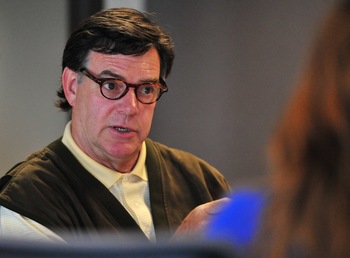 Ryan J. Stanton | AnnArbor.com
Of all of his answers, the one about downtown not expanding caught my attention the most. I've found it interesting that many proposals over recent years attempted to "stretch" the traditional boundaries of downtown, but they've met with little success.
So far, at least, his assessment seems to be true.
We're hearing about a lot of changes downtown right now. What's your read on it?
Shaffran: Is it a changing of the guard? Is it old concepts just moving on? Every entity that starts has an end date. …. It's attrition, but maybe taking place a little bit faster than we've seen in the past. I don't see it as a deathknell.
What's the most perilous aspect of downtown as a business district?
It's about 100 percent occupied. You do have some little gaps. What would be normal? 7 percent (vacancy) would be high. … That's still creating an opportunity for somebody new. And a new concept. Once we were overloaded with coffee shops. Then hair salons. Now it's restaurants.
What surprises you about that?
It's hard to believe we have 100-some restaurants in the downtown. For anyone who's been in the community for a long time, we can remember when there were 15-20 in downtown. They won't all succeed.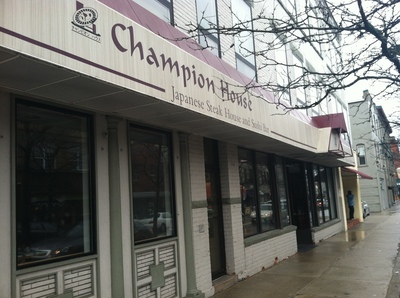 Lizzy Alfs | AnnArbor.com
Why do you resist restaurants in your Main Street buildings?
Restaurants are fickle. We all know that certainly as landlords.
You said you're getting many, many calls from people interested in the former Champion House. Will you bring in another restaurant to the space?
If you had a good retailer, you would get my attention right away.
Why?
Less wear and tear to the building. I just have a softer heart for retail. It's a delicate balance.
Are we going to see more chain restaurants downtown?
I don't see it … in the Main Street area. Size is the restriction. If you bring in a national purveyor, they'd want (5,000 to 8,000 square feet). Start thinking about the 200, 300 blocks of South Main. Who has that much? Nobody. But you can find 2,000 or 3,000 square feet.
What's the retail outlook?
It's going to be tough. Because of the rent rolls that we have, by default, created (when buildings sell for high prices). People paid more and more for buildings. They have go get the rent.
How much more transition will we see in downtown storefronts this year?
A couple more (closings). I don't think they'll be any mainstay businesses. There are some businesses that if they didn't own the building, they'd probably have issues.
What's your bottom line on downtown?
I'm as optimistic as I've ever been. They're not making downtown land anymore. Whenever there's a hole, it seems to be immediately plugged with something.
So the recent changes represent healthy change?
There are still people who are livid that the Old German doesn't exist. Downtown will continue to evolve. That's the beauty of it. The wonderful thing is that we've got people that want that downtown Ann Arbor retail address.
Paula Gardner is News Director of AnnArbor.com. She can be contacted by email or followed on Twitter.