Posted on
Thu, Nov 1, 2012 : 2:59 p.m.
Specialty wine shop, Subway under construction on Ann Arbor's North Maple Road
By Lizzy Alfs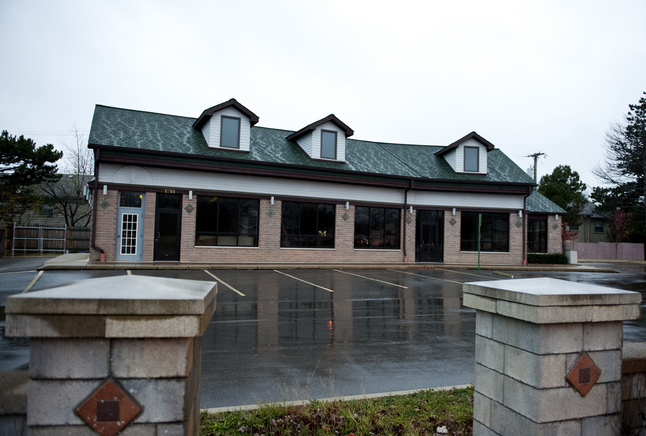 Daniel Brenner | AnnArbor.com
The
long-awaited Subway
sandwich shop that plans to open in a redeveloped building on the southwest corner of Maple and Miller has a new neighbor: a specialty wine store.
Pram and Suzanne Acharya, owners of the 12-year-old Esperance wine shop and cafe in Charlevoix, signed a lease for the 1,100-square-foot space next to the under-construction Subway.
"Ann Arbor is, in our opinion, the most vibrant city in Michigan currently and has been for a long time," Pram said.
"I think the clients in Ann Arbor have the discerning palate; they support nice places with great food quality."
The husband and wife pair has been in the hospitality business for decades — they met while working at the Golden Mushroom restaurant in Southfield and also worked at Tapawingo in Charlevoix.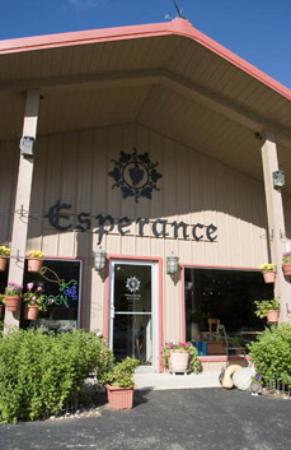 Photo from Esperance
The Ann Arbor wine shop, which will also be named Esperance, will focus on a wide-ranging wine selection and a small selection of food. An experienced sommelier, Pram said he will carry bottles of wine that range from $7.50 to a couple thousand dollars.
"I chase quality, I don't chase price," he said. "You only have one life, you really should drink quality wine at whatever price you can afford. I don't mind if you come in and spend eight dollars, but we want to sell the best bottle of eight dollar wine you can afford."
The food, he said, will be a carefully curated selection of upscale, interesting and quality products.
"It will be a lot of interesting food that you can quickly take home and make a meal with," Pram said. "Because we've been in the food business so long, every product we will have we know intimately. We don't put anything on the shelves unless we believe in it."
The shop is one of two retail spaces in the 2,200-square-foot redevelopment. The building, which was completed in 2008, is registered to Lagos Investment Company, LLC.
Ann Arbor's Colliers International marketed the retail spaces for an annual $27 per square foot, and Subway sandwich shop franchisee Mike Heffner signed a lease for one of the spaces in Aug. 2011. Issues with the cooler systems delayed construction on the restaurant for some time, said Jim Chaconas of Colliers.
"They should be moving along pretty quick," he said. "The landlord had to get his work done and then (the restaurant) goes through and pounds it out."
Heffner could not be reached for comment for an update, but permits pulled with the city of Ann Arbor indicate work at the space is making progress. He applied for restaurant build-out and reoccupation permits in June.
Pram said he and his wife have not determined a timeline for opening Esperance yet, but they plan to start construction on the space in coming weeks. They will take turns coming to Ann Arbor to run the store.
Lizzy Alfs is a business reporter for AnnArbor.com. Reach her at 734-623-2584 or email her at lizzyalfs@annarbor.com. Follow her on Twitter at http://twitter.com/lizzyalfs.