Posted on
Mon, Jun 21, 2010 : 5:13 p.m.
Studio 4 closes after lawsuits citing unpaid debt, public nuisance at downtown Ann Arbor bar
By Paula Gardner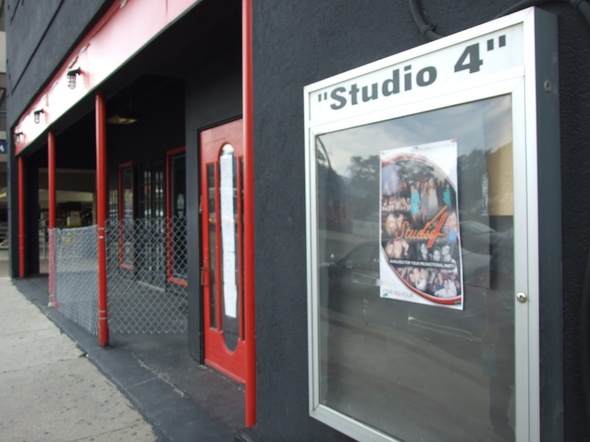 Paula Gardner | AnnArbor.com
Faced with litigation this spring from a landlord seeking payment and the city asking a judge to appoint a receiver because officials called it a "public nuisance," downtown Ann Arbor bar
Studio 4
closed on June 3.
Some of the business dispute is visible in a notice posted on the doors of the nightclub, located at 314-316 S. Fourth Ave., just north of the city parking structure.
Washtenaw County Circuit Court Judge Melinda Morris awarded $324,890 to Papa Chulo's Inc. in its lawsuit against VR Entertainment, according to the posting on the door that officials said were part of the eviction of the Studio 4 operators.
VR Entertainment - registered to Vikash Mangray - ran Studio 4. It operated under the liquor license of Papa Chulo's, registered to Demos Panos, and the judgment reflected unpaid debt to Panos' company after Mangray bought the club's assets in 2009, according to the court file.
The closing of Studio 4 follows two years of concerns among city officials after numerous police calls to the bar. Some of the calls involved large-scale fights nearby.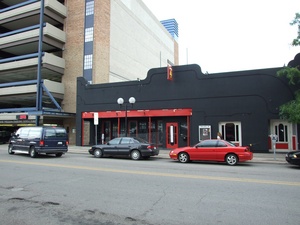 Paula Gardner | AnnArbor.com
City officials say at least 200 police calls were logged at Studio 4 since September 2007, with 87 of those calls in 2009. They included liquor license violations, disorderly conduct and assault.
The most recent was just before the bar closed: On June 2, police arrested three people after a fight involving at least one suspect with a handgun. Police used pepper spray on the unruly crowd, according to reports.
That latest incident was similar to others over the past two years, officials said.
The fights, according to the city's lawsuit against Studio 4, made it a public nuisance.
"(The) longtime tolerance for rowdy and disorderly conduct … reflects a disdain for law and order," according to the city's lawsuit, filed in February.
That lawsuit is still pending, said Kristen Larcom, assistant city attorney.
"We have to see what's happening next," she said Monday. "When the bar is closed, there isn't going to be the types of problems that gave rise to the suit."
Neither Daniel Cramer, attorney for Papa Chulo's, nor Mangray returned a call seeking comment.
Litigation over the business includes several business relationships. A third lawsuit involving the business this year was filed by Maude's Restaurant Inc. for $52,754 in unpaid fees from Papa Chulo's.
The property formerly was operated as Maude's Restaurant, part of the Mainstreet Ventures group.
The property is owned by Dean Zahn Properties of Saline, according to city records.
Paula Gardner is Business News Director of AnnArbor.com. Contact her at 734-623-2586 or by e-mail. Sign up for the weekly Business Review newsletter, distributed every Thursday, here.