Posted on
Mon, Apr 2, 2012 : 5:55 a.m.
Subway to open in newly renovated Cross Street building near EMU
By Tom Perkins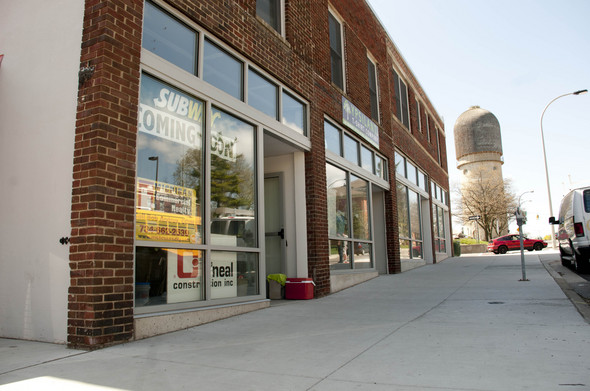 Tom Perkins | For AnnArbor.com
A Subway will soon open in a newly renovated building in Ypsilanti's West Cross Street corridor.
The fast food restaurant will be the second retail tenant in the building at 729-735 W. Cross St., which is across from Eastern Michigan University and formerly housed Ted's Campus Drugs.
The building's renovations began over a year ago and Andrew O'Neal, of O'Neal Construction, declined to estimate when the shop might open, but he said it is only waiting on inspections from the health and building departments.
"We're in a holding pattern until we get permits," O'Neal said of the restaurant, which will occupy the retail space that was formerly Art Attack.
O'Neal said Subway is a good tenant to have at that location.
"They wanted to sign a lease and I thought that would be a great fit over there," he said. "It's a strong chain and college kids love it."
The project also included renovation of several second story apartments that O'Neal said are all rented out, and a T-shirt shop occupies one of the four retail spaces.
O'Neal declined to say what is being planned for the retail spaces at 733 and 735 W. Cross, but he previously stated that was hoping a coffee shop would occupy the 2,200-square-foot west corner space.
"Things are brewing — pun intended — at that space," he said.
O'Neal said there is also interest in the third open commercial space, but said it is too soon to reveal what kid of store might open.
The project is one of the largest of multiple renovations along the West Cross Street corridor. The city is spending around $770,000 in grant funds to enhance the street from Depot Town west to the edge of EMU's campus.
The corridor also is attracting improvement efforts via the Downtown Development Authority and Washtenaw County, including $30,000 in building facade and renovation grants that were awarded the last two years.