Posted on
Thu, Dec 16, 2010 : 5:47 p.m.
Supervisor: 'Costco fits the bill' as Pittsfield Township moves forward on master plan revisions
By Paula Gardner
No final decisions were made this week at a work session to explore Pittsfield Township's future zoning changes - but officials appear to be moving in a direction to allow Costco to build a long-sought store in the Ann Arbor area.
The meeting - a joint work session of the Board of Trustee and Planning Commission where no vote was taken - clarified the direction of the committee working on the master plan revisions, Supervisor Mandy Grewal said.
The images presented to planning commissioners and trustees are available online here.
While the revisions - started in late 2009 - deal with land use across the township, particular focus has come on the 6 commercial zones in the township, and how their eventual rezoning could affect new development.
And among those zones, the corner of South State and Ellsworth Roads - an intersection shared with the city of Ann Arbor - has received the most attention, due to the proposal submitted by Costco to raze dated office buildings and build a new store and gas station. The location is between Airport Boulevard and the Tyner Furniture store.
The Costco proposal was put on hold until officials could conclude the master plan revisions, likely in spring 2011.
As far as that proposed Costco location, Grewal said discussion this week yielded unofficial consensus that the site fit the future vision for the area. (Examples of future land use at the corner can be seen in the presentation starting on slide 16).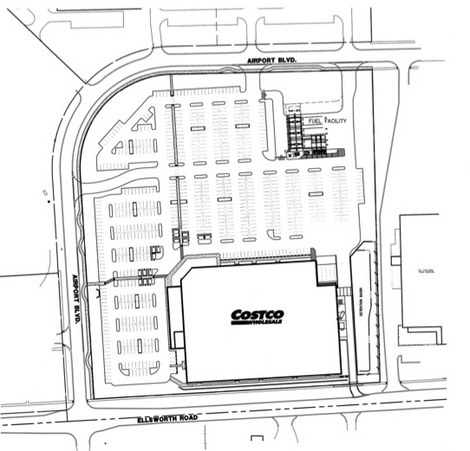 "Yes there is room for retail to go in there," she said. "I think Costco fits the bill - there's room for them going in."
Zoning in that area also is likely to accommodate multifamily housing, a transportation center and an arts or cultural component after the revisions are finalized in spring 2011, Grewal said.
The next steps, Grewal said, is to revise some of the rezoning chapters based on feedback from the meeting, then seek the public's approval via meetings in early 2011. The final plan eventually will face a board vote after a 60-day public comment period.