Posted on
Thu, Sep 6, 2012 : 11:57 a.m.
Tax foreclosure auction: Bidders taking notice of Ann Arbor's former Greek Church property
By Lizzy Alfs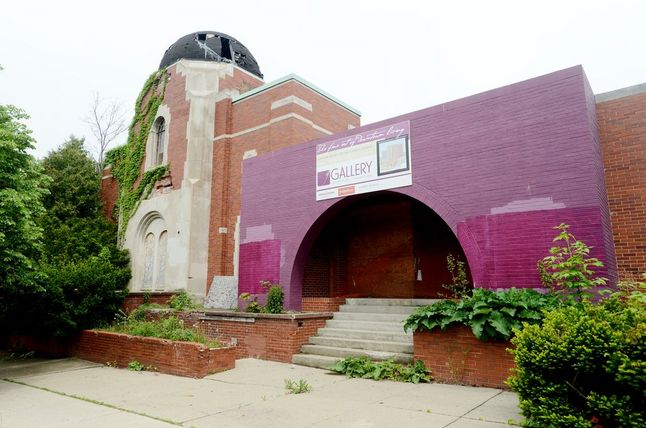 Melanie Maxwell | AnnArbor.com
Bidding is under way for 67 items in Washtenaw County's tax foreclosure auction, and so far, Ann Arbor's
former Greek Church
property is drawing the most interest.
The auction — which started this morning and runs through Sept. 11 — includes vacant lots, commercial buildings and residential homes.
As of 11 a.m. Thursday, about a dozen properties had received bids, including several houses in Ypsilanti and the blighted Greek Church property on Ann Arbor's North Main Street.
Most of the properties drawing interest have bids equal to the minimum bid price, which includes taxes, fees, interest, penalties and the cost to bring it to auction.
Bidding on the Greek Church property was at $370,000 as of 11 a.m. Thursday — almost $5,000 above the minimum bid price.
"This is really good news," said Washtenaw County treasurer Catherine McClary.
"I'm of two minds: there is an easement on this property, which does detract from its value, simply because it means you have to work with somebody who has an easement. However, this is a prime property; it's four parcels on Main Street in downtown Ann Arbor," she added.
The blighted building was zoned as a planned unit development (PUD) in 2006 when North Main/Fourth Ventures LLC proposed a 158-foot multi-family residential development called "The Gallery." McKinley Inc. holds the easement for 57 parking spaces, which was agreed upon when The Gallery project was proposed.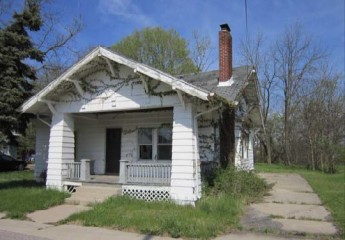 Photo from auction.com
The building has since fallen into disrepair, and it was turned over to the county treasurer following a tax foreclosure.
The building is being demolished next week to make it a more attractive purchase for interested developers.
"Obviously, (demolition) won't be completed by the end of the auction, but we are notifying people on the auction site that they aren't buying that blighted structure," McClary said.
Other properties that have received bids so far include a house at 119 Bell Road in Ypsilanti, which has a starting bid of $1,000.
A vacant lot at 1560 Hickory Hollow in Dexter is up $500 from its minimum bid price of $1,000.
If a property doesn't sell during this auction, there will be another starting Oct. 18.
The auction is available for viewing on www.Auctions.com/Washtenaw.
Lizzy Alfs is a business reporter for AnnArbor.com. Reach her at 734-623-2584 or email her at lizzyalfs@annarbor.com. Follow her on Twitter at http://twitter.com/lizzyalfs.