Posted on
Tue, Feb 21, 2012 : 5:58 a.m.
The case against emergency managers: How bankruptcy preserves democracy
By Guest Column
(Editor's note: This editorial is written by Chris Savage, a Dexter resident who owns and operates Eclectablog.com. He is also co-vice chair for precinct organizing for the Washtenaw County Democratic Party.)
In his Feb. 14 piece "Why bankruptcy is worse for Michigan cities than emergency managers," Nathan Bomey suggests that what is missing from the debate over the imposition of emergency managers (EMs) on Michigan municipalities is a real debate about the implications of the other alternative: a Chapter 9 bankruptcy. I would suggest that what is missing from Mr. Bomey's piece is an honest admission that democracy has been deemed to be dispensable when it's inconvenient in Michigan and a rational look at the truth.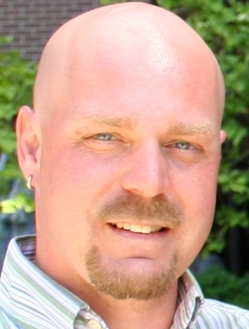 Photo courtesy of Chris Savage
The main thrust of Mr. Bomey's argument is that Chapter 9 bankruptcy is an unpredictable, frightening prospect where municipalities lose control, union contracts are rejected, wages & benefits of employees cut, city vendors take a hit, and hard decisions are made by a single individual who doesn't answer to the local community.
Every single one of these things describes exactly what occurs when an EM takes over a government. But you know what does not happen? The bankruptcy judge cannot simply do away with inconvenient elected officials. A bankruptcy judge cannot unilaterally dispose of the municipality's assets to raise funds (despite what is claimed in the op-ed).
Section 904 of the law that governs Chapter 9 bankruptcies is very clear about this, limiting the ability of the bankruptcy court to "interfere with - (1) any of the political or governmental powers of the debtor; (2) any of the property or revenues of the debtor; or (3) the debtor's use or enjoyment of any income-producing property" unless the city agrees.
The law also provides a mechanism for the assignment of a judge to oversee the process. While these judges are described in Mr. Bomey's op-ed as uncaring and dispassionate, the law's intent is to ensure that politics don't play a role in how the bankruptcy plays out. When one looks at the people chosen as EMs in Michigan, bean-counting experts in outsourcing and union-busting, a non-political, neutral judge begins to sound a bit less scary.
The piece quotes Howard Ryan, director of legislative affairs for the Michigan Department of Treasury saying Chapter 9 bankruptcies are "eviscerating" and "kinder and gentler" than an EM. Mr. Ryan helped write Public Act 4, the so-called "emergency manager law," so it's unsurprising that he would defend it in this way. What he doesn't do is provide any proof for this assertion. Even Gov. Rick Snyder's argument is simply that the Chapter 9 bankruptcy process is "uncertain" and "without precedent."
So, for all the fear-mongering about Chapter 9 bankruptcies, what we really have is something that looks and sounds an awful lot like an emergency manager without the politics and propensity toward union-busting and outsourcing. And it also comes without unilateral selling off of public assets or, more importantly, the disenfranchisement of residents who lose the representation of their elected officials.
It's clear that our CEO governor wants to avoid our cities going bankrupt. That makes sense since it can impact the state as a whole. Maybe the threat of a bankruptcy is what is needed. Not just to force cities to solve their problems but to incentivize the state for getting involved in solving the core issues that lead to the emergency in the first place.
I say this because the history of EMs in Michigan is not a good one. Three of our cities have had Emergency Managers come and then leave after they had "fixed" the problem. Here's the rub: One of those cities, Flint, has another EM now. Another, Highland Park, is being considered for a second one. The third, Hamtramck, isn't exactly in the black at the moment, either.
The point here is that there are underlying problems with our aging urban cities that once flourished when they were manufacturing hubs. Nothing in Public Act 4 and nothing in our governor's budgets addresses the underlying problems that have created financial emergencies in these cities: unemployment, crumbling infrastructure, poor education systems and, at times, corruption and ineptitude. Until we begin to address these core problems and make these cities attractive to businesses again, EMs won't solve anything for long.
I am unswayed by the dire threats of the frightening process of Chapter 9 bankruptcy. Maybe that is exactly what is needed to force our state to start addressing the real issues at hand rather than behaving as if local democracy is a privilege only available to our vibrant communities and disposable when it's inconvenient.
Frankly, for all the talk about how terrifying a bankruptcy would be, when you look closely at what's at stake — broken union contracts, reduced wages and benefits for city employees, consolidation of services, etc. — it doesn't look much different than what happens under an EM. But, as an added bonus, we get to keep our democracy.