Posted on
Fri, Dec 23, 2011 : 5:58 a.m.
Better Christmas gift than peace and happiness? Consumers want tablets, businesses need them
By Angela Kujava
In late October, the Consumer Electronics Association (CEA) published the results of its 18th Annual CE Holiday Purchase Patterns Study.
The survey showed that consumers planned to spend an average of $246 on electronics this holiday season, up 6 percent from 2010. This rate is double the expected increase in overall holiday gift spending.
Even more interesting, however, are the results of the holiday gift wish list survey of adults. The gifts most coveted by grown-ups in 2011 are clothes, tablet computers, and notebook computers, in that order.
Each of these items polled higher than other admirable desires, such as peace, happiness, and money!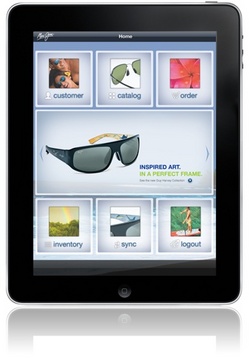 Photo courtesy of Logic Solutions
It is possible that the manner in which the survey was delivered influenced the nature of the responses, possibly skewing them toward a material and/or electronic nature. In the spirit of full disclosure, I was not among those surveyed, so I cannot report on CEA's methodology—I can only hope.
In an attempt to avoid the obvious blistering social commentary that accompanies findings such as these, I'd like to focus on the hierarchy of the exclusively electronic wish list, which similarly showed that tablets ranked above notebooks, laptops, and smartphones.
Surprisingly, neither smartphones nor regular cell phones even made the top five, being overshadowed by e-readers, video game consoles, and that old stalwart, the TV.
Fierce Market Networks' Jason Ankeny recently discussed the significance that this burgeoning tablet market has for mobile development professionals, stating, "Although Smartphones remain first and foremost a vehicle for interpersonal communications like voice calling and texting, tablets are solely dedicated to content consumption and sharing, creating an unprecedented opportunity for developers to build groundbreaking apps that translate into lucrative, sustainable businesses."
But what characterizes content consumption and sharing? While it is tempting to define the concept by consumer behavior as exemplified by the general retail public, let's not forget those adopting tablet technology for use in business.
We're seeing that companies that were early adopters of tablets for use by their sales forces, such as Schwarzkopf Professional, are taking full advantage of the devices' scalability by releasing additional apps and greatly enhanced versions of the originals.
The tablet's versatility is also highly attractive to businesses. The same device can be used to communicate (email and Skype), show presentations and videos, perform financial transactions, access to databases, and much more. All this plus the B2C benefits of connecting directly with consumers, makes for a strong argument that business and sales activities typify the very notion of content sharing.
Much like in the smartphone market, we're starting to see the big players duke it out for dominance. Apple sells almost 10 million iPads per fiscal quarter, and they're only one manufacturer with one operating system. Samsung has already sued Apple, Amazon solidly under priced its competitors with the $199 Kindle Fire, and HP crashed and burned in spectacular fashion with the TouchPad (remember Best Buy's infamous threat to send the unpopular devices back to the manufacturer?).
With individuals and businesses clearly hungry for tablet technology, we are sure to see a rapid increase in both hardware and software innovation. Nonetheless, you should definitely search elsewhere for peace and happiness.
In addition to her duties as marketing director, Angela Kujava, A.K.A. the Mobile Diva, serves as strategic consultant on many of Ann Arbor-based Logic Solutions' mobile development projects. She can be seen around town evangelizing about the benefits of adopting mobile technology.