Posted on
Mon, Nov 28, 2011 : 5:58 a.m.
Village Pub to open in early December on Washtenaw Avenue in Ann Arbor
By Angela Smith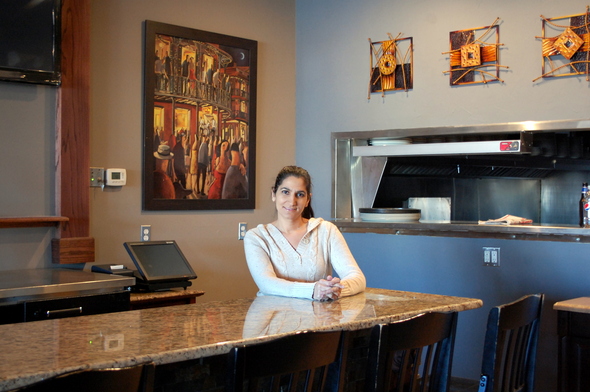 Angie Smith | For AnnArbor.com
Close proximity to
Arborland Mall
, local universities and
Pittsfield Village
convinced entrepreneur
Lisa Rasak
that she had found the perfect location for her soon-to-open
Village Pub
.
She now aims to open Village Pub in a strip mall on the east side of Ann Arbor at 3452 Washtenaw Ave. by Dec. 1.
Rasak attended college in Missouri and ran a successful bar, Waterfront Grill, in St. Louis. She moved back to Michigan, and her friend Tony Kashap helped her locate "the Village" as the perfect young neighborhood for a new pub. Rasak, who was born in Michigan, remembers hanging out in Ann Arbor and said she has nieces and nephews who now attend University of Michigan.
"It's a great town," she said.
Kashap noted that nearby Paesano's attracts a certain patronage, and that Banfield's also has its own clientele. Village Pub does not expect to compete with those restaurants.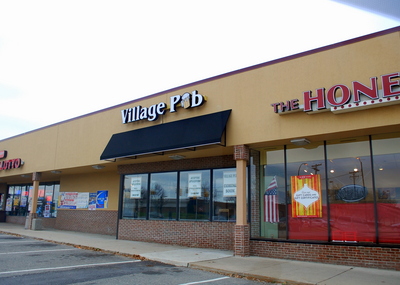 Angela Smith for AnnArbor.com
Conor O'Neill's has a nice atmosphere for downtown. This area does not have that," Kashap said, referring to the popular Ann Arbor bar. "This neighborhood deserves something nicer."
The Village Pub's space, located in what was most recently a short-lived Middle Eastern restaurant, Coney Island and an international cafe, has had a handful of food service businesses come and go in the past five years. The pub, Rasak said, has a completely different feel with its upscale, business-class vibe.
The pub offers 12 draft beers, wireless Internet, large screen TV's and ambient seating for 50 to 60 people. Rasak said she has been meeting with vendors to select just the right offerings for both food and drink. She is hoping to offer local meat from Knight's Market, as well as offerings from Cottage Inn and Zingerman's.
The cocktail and beer selections will feature both Michigan and national brands.
Rasak said Village Pub had already hired 10 workers as of Tuesday but is still accepting applications.
Angela Smith is a freelance writer for AnnArbor.com.