Posted on
Sat, Dec 31, 2011 : 5:57 a.m.
The Wedding Party: Local event planner and Ann Arbor businesses team up for free bridal event
By Lizzy Alfs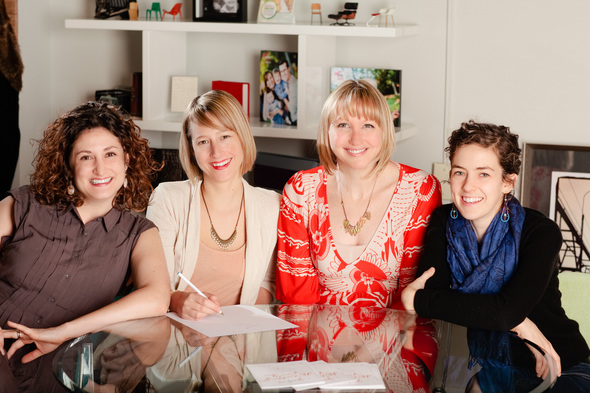 Photo courtesy of Abby Rose Photo
As an Ann Arbor native, local event planner
Alison Laesser-Keck
never felt like there were enough fun and free events in the area, especially for women.
When she founded Viva La Diva Events in 2008, her objective was to plan and design events surrounding the milestones in a woman's life, such as having children, getting married and growing older.
One of her goals: To offer engaged couples a wedding expo that was more interesting than just a bunch of booths with wedding information.
Last year, Laesser-Keck and a team of businesses launched The Wedding Party, a free event for couples that teams local Ann Arbor businesses together in a simulated wedding party.
Laesser-Keck chooses one local vendor from each category - such as food, dessert, music, flowers, photography and gowns - and throws a party to show attendees what one of her events might feel like.
"At a party, all the elements are there. It's a different energy and experience," she explained. "You're able to experience what an event might be like, whereas at an expo, you can look at the information but you really have no idea what it's like when the plan is set in motion."
And for Laesser-Keck, teaming with small, local businesses was essential.
Among the businesses involved with The Wedding Party: Elevated Press, eat catering, DJ Graffiti and Snapfuze, Abby Rose Photo, Pot & Box, Sweet Heather Anne, The Gown Shop, Molly Jacques Illustration, Salon Vox, Pure Barre, Two Penny Productions, J. Trees Cellars, Ann Arbor Art Center, VG Kids, Special Events Rental, Boudoir Chic Photography, Jessica's Skin and Body Apothecary, Metro Detroit Bride and Rites of Change.
"Each vendor was selected because we really do feel like they're the best," she said. "We're really passionate about what these small businesses do."
"This is also a way of sharing clientele," she added.
Last year, The Wedding Party was held at Ann Arbor's Pot & Box, and Laesser-Keck called it a "huge success."
This year, the event will be from 4-7 p.m. on Jan. 22 at the Ann Arbor Art Center on West Liberty Street in downtown Ann Arbor. She expects 150 attendees, who must RSVP in advance.
"We'll probably sell out. We have 110 tickets gone, and we're just now hitting engagement season between Christmas and New Years," she said.
Each attendee can expect to receive an eco-friendly tote filled with "treats and discounts," she said. There will be a fake ceremony set-up, with a non-alcoholic bar, musicians, a reception area, a photo booth, hors d'oeuvres and a dessert table. Champagne will also be available.
"It's just a real party," she said. "The best party."
Lizzy Alfs is a business reporter for AnnArbor.com. Reach her at 734-623-2584 or email her at lizzyalfs@annarbor.com. Follow her on Twitter at http://twitter.com/lizzyalfs.