Posted on
Sun, Nov 11, 2012 : 5:57 a.m.
Top 4 strategies local businesses employ to tackle the holiday shopping season
By Lizzy Alfs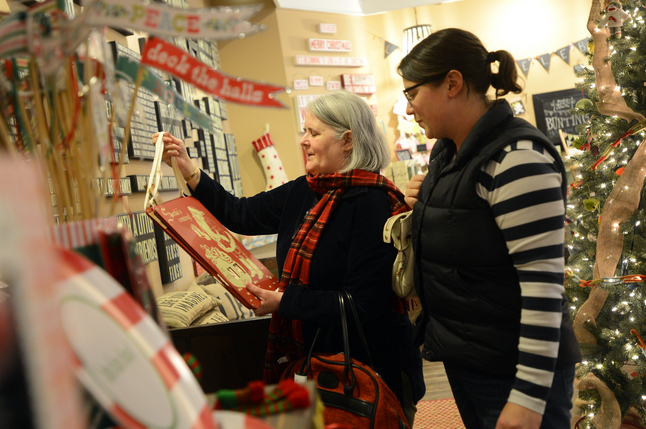 Melanie Maxwell | AnnArbor.com
It's that time of year again: Temperatures are dropping below 40 degrees, Christmas music is hitting the airwaves and businesses are prepping for what's expected to be a fruitful holiday season.
National forecasts predict Americans will increase their holiday spending by 4.1 percent this year over last, while three out of four Michigan retailers expect sales increases.
"Michigan retailers are bullish on the holiday season," said Michigan Retailers Association CEO James Hallan in a statement. "Their forecasts are the most optimistic in more than a decade."
Holiday sales are expected to reach $586.1 billion this season compared with $563 billion in 2011, according to data from the Nation Retail Federation. While that's still a slower growth rate than the 5.6 percent experienced from 2010 to 2011, it's indicative of increasing consumer confidence after the recession.
Locally, many retailers share a similar sentiment about the upcoming shopping season: Bring it on.
"We're just trying to be as prepared as we can and hoping for a good year," said Lisa Roberts, owner of downtown Ann Arbor's Rock Paper Scissors.
"We're so excited," she added.
Since competing with big-box stores and online shopping giants can be a challenge, here are four strategies local businesses employ to tackle the holiday season and drive sales:
1) Hire extra workers
For an Ann Arbor-based gourmet food company that rakes in millions of dollars in revenue each year, the holiday season can be overwhelming.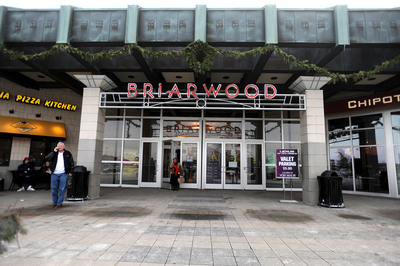 AnnArbor.com file photo
To keep up with the influx of mail order demands,
Zingerman's
hires hundreds of seasonal workers to help pack boxes and answer phone calls. This season, the company is looking to bring on an additional 300 to 350 employees.
"There are two primary places that hire holiday staff: mail order by far has the lion's share, and in addition to that, our Bakehouse, because of course we're selling so much through mail order," said Pat McGraw of Zingerman's human resources department. (Apply here)
Rock Paper Scissors owner Roberts, who opened her South Main Street store in June, isn't sure what to expect for her first holiday season downtown — but she'll be prepared.
"We just hired a bunch more people to try to be able to provide the best customer service we can at Christmas," she said.
"It sounds like it should be a pretty good year."
Stores inside Ann Arbor's Briarwood Mall and the mall's management team also are hiring workers this holiday season, including permanent full-time positions. (Apply here)
"There certainly is a lot more demand this year for hiring than there has been in the past," said Denise Murray, mall director of marketing and business development.
2) Incorporate technology
In a world where shopping for gifts can be as easy as the click of a button, brick-and-mortar retailers have to incorporate technology to attract customers.
For some local businesses, that means offering online ordering — even if it's not wildly popular.
"We offer online ordering but we don't really pursue it," explained Mark Bishar of Ann Arbor-based Big George's.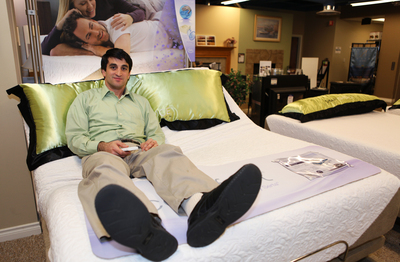 AnnArbor.com file photo
"The whole online appliance business is actually dried up because the vendors weren't a big fan of that…the manufacturers are really supporting the brick-and-mortar store because they know that's who is making their brand sell. You don't get all the marketing benefits online," he continued.
Bishar said traffic to the Big George's website will spike during the holiday season, but a huge majority of sales will come from in-store visits. He's also expecting an increase in sales this year with Big George's new West Bloomfield store open.
Murray of Briarwood Mall said shoppers can download an application for iPhone and Android smartphones to help navigate stores, find where they parked and direct them to sales.
3) Participate in holiday events
From photos with Santa Claus to in-store caroling, one effective way to draw customers is to participate in and host holiday events, retailers say.
"I think it's particularly important for downtown retailers to participate (in holiday events) because we don't have the dollars behind us like big-box retailers for a Black Friday, or online retailers for Cyber Monday," said Maura Thomson, executive director of Ann Arbor's Main Street Area Association.
Thomson and other association leaders organize events to help draw customers to downtown Ann Arbor and Ypsilanti. The biggest holiday event for downtown Ann Arbor, Thomson said, is Midnight Madness on Nov. 30. Many stores offer discounts and stay open until midnight while sidewalks are filled with holiday festivities.
In downtown Ypsilanti, shoppers flock to the annual Starlight Shopping Spree and Christmas tree lighting. That event is Nov. 30, as well. Ann Arbor's Kerrytown Market & Shops also hosts its annual open house on Nov. 11 to kick off the holiday season with live music, face painting, sales and more.
"I think events are really important, and I think that seeing the increased participation shows that retailers realize and understand how important it is, and it does make a difference for their sales," Thomson said.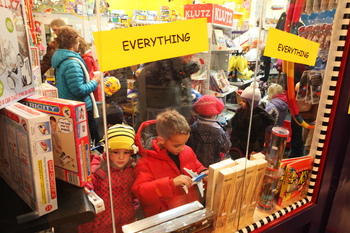 AnnArbor.com file photo
Mark Hodesh
, owner of Ann Arbor's
Downtown Home & Garden
, plans to have a gospel choir and chestnut roasting during Midnight Madness. Underground Printing plans to have a giant (costume) polar bear for people to take photographs with. Meanwhile, Running Fit is offering 20 percent to 50 percent off its inventory. (
Check out the full list of participants and deals
)
"People are thinking outside the box and coming up with ways to make the experience downtown something you're not going to get anywhere else," Thomson said.
4) Roll out holiday inventory earlier than ever
Nationwide, the holiday shopping season is starting earlier than ever before, according to the National Retail Federation. People start looking for gifts and bargains even before Halloween.
For local retailers, that means ordering holiday inventory in October in preparation.
"The one thing we've seen already is people are shopping earlier," Roberts said. "We were being questioned at the beginning of October as to why our Christmas stuff wasn't up yet. It's up now."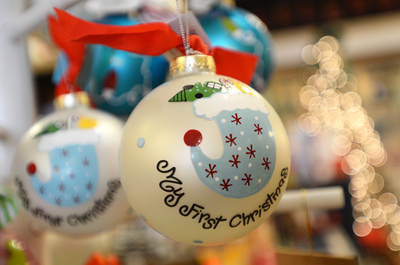 Melanie Maxwell | AnnArbor.com
Because it's her first holiday season in downtown Ann Arbor, Roberts is keeping a close eye on her inventory to see what's selling this time of year. That way, she can make constant adjustments for her customers.
Meanwhile, many retailers are offering "doorbuster" deals weeks before Black Friday shopping madness begins in an attempt to attract those early holiday shoppers. At the same time, retailers that participate in Black Friday plan to open their doors at midnight or earlier on Thanksgiving, leaving the days of long 4 a.m. lines behind us.
Lizzy Alfs is a business reporter for AnnArbor.com. Reach her at 734-623-2584 or email her at lizzyalfs@annarbor.com. Follow her on Twitter at http://twitter.com/lizzyalfs.