Posted on
Tue, May 21, 2013 : 5:54 p.m.
Top 5: Reasons Michigan's venture capital and startup growth will continue
By Ben Freed
The mood was bullish Tuesday at the Michigan Growth Capital Symposium Tuesday at the Marriott at EagleCrest in Ypsilanti, and not without good reason.
Venture capitalists and entrepreneurs alike say they are excited that, although investments and fund growth are down nationally, Michigan has continued to make strides both in the amount of deals made and capital available.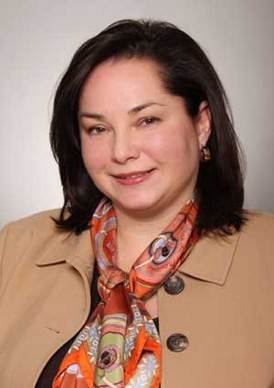 According to a report released by the
Michigan Venture Capital Association
, Michigan startup companies closed 47 deals worth $242 million in 2012. Additionally, venture capital firms and offices based in Michigan grew their capital under management by $800 million.
Kelly Williams, a managing direct of a private equity firm within Credit Suisse, said in her keynote address that the investment money coming back to Michigan is not a gift, but reflects the state's growth and commitment to investing in entrepreneurship.
"We only invest for return," she said.
"We are not a charitable organization, we are not an economic development organization… We invest in Michigan because we know we are going to get a great return on our money."
Throughout her address and in an interview, Williams outlined why she believes Michigan's growth is both attention-worthy and sustainable.
Mo' Money, Mo' Mentum
Michigan was the fastest growing state for venture capital, jumping from No. 25 to No. 15 in America in terms of dollars invested, according to the recently released report by the MVCA, and success breeds success.
"We are in a world where everyone is trying to figure out how to use other people's money, and Michigan has figured it out," Williams said.
She pointed out that the increase in available capital has led to more deals and successful exits, both of which have in turn led to further investment in the state.
(More of) the right people
A healthy entrepreneurial ecosystem needs people that venture capitalists trust because they have been through the process before. These serial investors have been around on the West Coast for years, but now that Michigan's ecosystem is starting to mature, people who have worked on multiple companies are becoming more and more common.
"And now you've had enough successes and failures here that the people who do the startup thing, it doesn't come with the stigma any more," Williams said.
"People used to frown on failure, especially in the Midwest, but now people think that the guy who has been through a number of startup companies is pretty cool."
That first generation of serial entrepreneurs is also inspiring and mentoring a new generation that believes in their ability to start their own company, often during or right out of school.
"There's a growing cadre of 20-somethings that are drinking gallons of the Kool-Aid," said Mike Kell, also with Credit Suisse.
"They fancy themselves entrepreneurs and they are making it a life choice. They can see themselves doing it for the rest of their lives."
Internal collaboration
The venture capitalists talk to the university tech transfer people who are friends with the startup incubators who reach out to corporate research and development heads while they make sure to nurture the student entrepreneurs who, in turn, reach out to venture capitalists for mentorship.
In Michigan, we take for granted that all of these relationships exist and create a community where everyone celebrates each other's success. In her address, Williams said that even the venture capital firms in Michigan get along well.
"We know every venture capital firm in the state, and the level of cheering for each other and rooting for each other to succeed is extraordinary," she said.
"We don't see it anywhere else in the country or in the world… The way you welcome new entrepreneurs, new venture capital funds, students right out of the university is fantastic. All of this is a true competitive advantage for the state."
An ecosystem, by definition, relies on a number of symbiotic relationships. It might be good old fashioned Michigan friendliness, but the close relationships developed across the startup and funding spectrum have helped the state grow and attract outside funding.
External Collaboration
That outside funding from firms across the Midwest and on the coasts is made possible not only by the opportunity to make money in Michigan, but by the ability of local venture capital firms to make deals happen.
Michigan VC funds were involved in over 80 percent of deals closed in the state in 2012 and are often integral in convincing outside investors, who contributed over 70 percent of the money invested, to take a chance on a company in the state.
"It's not always just about the capital," Williams said.
"It's about do they feel like they have a venture capital partner who can provide the adult supervision for the company where they are… In Michigan you have VCs who know what they're doing and how to nurture the companies here and be a good partner."
Bi-partisan support
The most likely responses to this column in the AnnArbor.com comment section are that all of this support is "thanks to" or "in spite of" members of one political party or another. The fact is that Michigan's growth in the venture capital and entrepreneurial sectors have been supported and helped by people on both sides of the aisle.
Michigan's state government has been supporting funds of funds, large pools of capital that invest in local venture capital funds, under Governors John Engler, Jennifer Granholm, and Rick Snyder.
In fact, the bill to establish the Michigan Venture Fund was co-sponsored by state Sen. Michael Bishop (a Republican) and former state Rep. and now state Treasurer Andy Dillon (a Democrat).
Williams was emphatic in her belief that without support from both parties, the state's startup and venture capital community would not be where it is today.
Ben Freed covers business for AnnArbor.com. You can sign up here to receive Business Review updates every week. Reach out to Ben at 734-623-2528 or email him at benfreed@annarbor.com. Follow him on twitter @BFreedinA2