Michigan Daily:

Toppers Pizza now open on Ann Arbor's East William Street

Posted on Tue, Jan 29, 2013 : 10:21 a.m.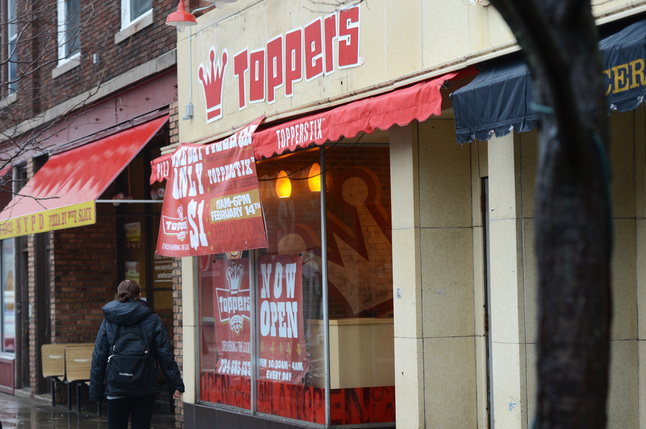 Melanie Maxwell I AnnArbor.com

A Wisconsin-based pizza chain opened its doors on East William Street this month, filling the space vacated by College Shoe Repair years ago, the Michigan Daily reports.

The store at 607 E. William St. is the first Toppers Pizza location in Michigan, and franchisee Mahmoud Baydoun hopes to eventually expand the brand in the area.

Fliers have been circulating to nearby houses with coupons, and Baydoun said the grand opening celebration will be held Feb. 14. The pizza store, which also delivers, promises that if customers don't get their pizza within 30 minutes of ordering, they'll receive a coupon for 15 percent off for their next order, the report says. (View the menu)

Next door to Toppers Pizza, a Firehouse Subs shop is replacing the former White Market. The Florida-based chain has more than 525 restaurants in 23 states and Puerto Rico. There is one other Michigan location in Brighton.