TownePlace Suites set to open Tuesday next to Briarwood, Hilton Garden Inn to follow
Posted on Mon, Oct 1, 2012 : 9:10 a.m.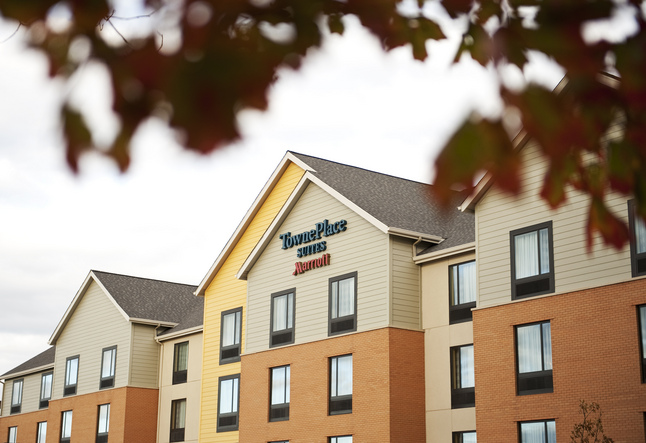 Daniel Brenner | AnnArbor.com

Two new hotels owned by the Raymond Group will be opening in the next three weeks on an 8-acre plot adjacent to Briarwood Mall. A Marriott TownePlace Suites will open Tuesday next door to a Hilton Garden Inn, scheduled to open sometime in mid-October.

Raymond received approval for the hotel projects in 2009 and began construction in late 2011. Chris Cane, general manager of the new Hilton Garden Inn, said that the two lodgings will complement each other rather than compete.

"TownePlace Suites is designed for extended stay travelers, anywhere from five days, to a month, or even longer," he said.

"Hilton Garden Inn is appealing to the commercial traveler and leisure traveler alike. They target different segments."
Daniel Brenner | AnnArbor.com
The new buildings will add approximately 227 rooms to the 4,000-room Washtenaw County hotel market that
experienced extremely high occupancy rates
over the summer. Cane, who grew up in Ann Arbor, said that with no new hotels developed in the area in the last six years and Michigan's economic conditions improving, the time was right to add more rooms.
According to an economic forecast for the region commissioned by the AnnArbor.com Business Review and released in March, the leisure and hospitality sector is expected to add 684 jobs in the next three years.
At TownePlace Suites, rates vary by the number of nights you plan to visit, but a five-night stay costs an average of $94 per night when booking online.
Prices were not yet available online for the new Hilton Garden Inn location, but rates in the area range from $90-$150 per-night through the company's website.