Posted on
Tue, Jan 10, 2012 : 9:40 a.m.
Toyota bets on smaller Prius hybrid, unveils plug-in concept car
By Nathan Bomey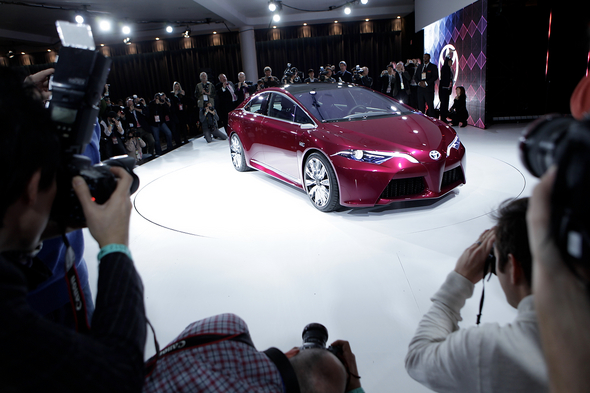 Chris Asadian | AnnArbor.com
(For live updates from the Detroit auto show, click here.)
Toyota said today that it would spend the next few years gauging consumer sentiment regarding new powertrain technologies in a bid to calibrate its vehicle development strategy for the future.
The company is developing plug-in hybrid and fuel cell technologies to add to its conventional engines and hybrid lineup.
"The next three years - 2012 to 2014 — will be a crucial period for gauging consumer interest in other advanced technologies," said Jim Lentz, president and chief operating officer of Toyota Motor Sales, at the Detroit auto show. "Cost and convenience will remain the key challenges during this period."
For now, the Japanese automaker is refusing to bet on a single technology, choosing instead to rely on a broad lineup of conventional engines, hybrids and new plug-in hybrids in addition to future hydrogen fuel cell vehicles.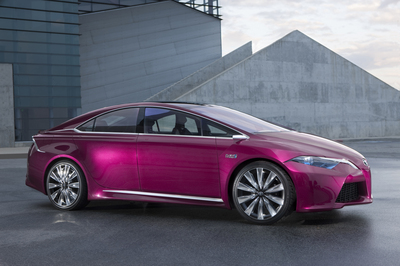 Photo courtesy of Toyota
At its press conference today at the North American International Auto Show, Toyota revealed the Prius c, a smaller version of its popular hybrid, saying it would achieve 53 miles per gallon in the city — an industry best for hybrids.
The Prius c will start at less than $19,000 — a price point Toyota hopes will make it affordable for young buyers.
"The Prius c is sized, priced, styled and packaged to appeal to young buyers on a budget who quite frankly, until now, have probably found the hybrid experience out of reach," Lentz said. "That's why we view the Prius c as a gateway vehicle and a key component to the whole Prius strategy."
Toyota also revealed the NS4 plug-in hybrid concept at the auto show today, with Lentz saying the aerodynamic sedan "signals Toyota's new direction and design."
Toyota hinted the car could be ready by about 2015 if it gets the green light. The company did not say how long an NS4 driver would be able to travel on electricity alone.
The company also emphasized that it's continuing to develop hydrogen fuel cell cars, saying it would launch a midsize sedan in 2015.
"Yes, refueling infrastructure remains a distinct challenge but certainly not one that will stand in the way of such important technology," Lentz said.
Engineers at the Toyota Technical Center, which employs about 1,100 people at campuses in York Township and Ann Arbor Township, have contributed to the development of the electric version of the RAV4 SUV. The vehicle, developed in coordination with Silicon Valley's Tesla Motors, will help "gauge consumer preferences, range requirements and use patterns" this year in small volume production.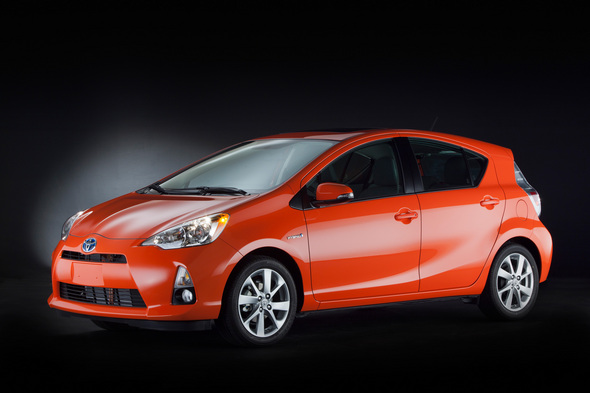 Photo courtesy of Toyota
Contact AnnArbor.com's Nathan Bomey at (734) 623-2587 or nathanbomey@annarbor.com. You can also follow him on Twitter or subscribe to AnnArbor.com's newsletters.