Posted on
Sun, Mar 3, 2013 : 5:58 a.m.
Two Ann Arbor women look to boost people's confidence with baked goods business
By Lizzy Alfs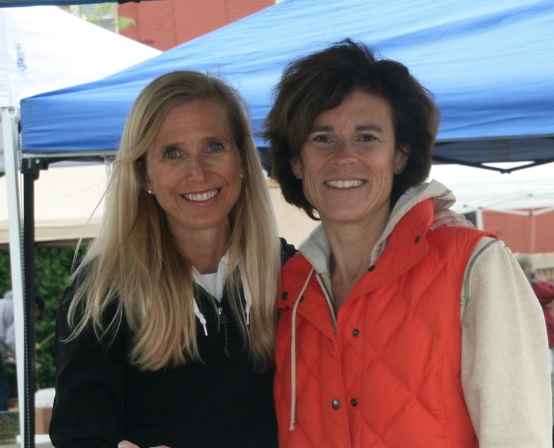 Courtesy photo
Melissa Sundermann
and
Gingie Gauger
believe that fueling people's minds is just as important as fueling people's bodies.
So when the Ann Arbor physicians, mothers and entrepreneurs launched a baked goods business in 2012, they decided to make healthful snacks with motivational messages wrapped in the packaging.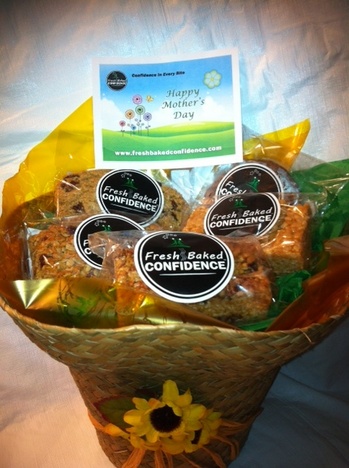 Courtesy photo
Called Fresh Baked Confidence, the company's 11 different baked goods are popping up around the Ann Arbor area, from the People's Food Co-op to Greenhills School and WideWorld Sports Center.
The products have catchy names — like "Believe-in-yourself banana muffin" and "Choc full of goodness granola cookie" — and they are preservative-free with mostly natural ingredients. Two of the products also are gluten-free.
"We're both physicians, so we care about taking care of our bodies and healthy eating, and we try to do that for our families," Sundermann said.
Gauger added: "When you look at some products that are available (on the market), you read the ingredients list not knowing what they are. I just feel like there are a lot of unknowns in our consumer industry."
Similar to a fortune cookie, when customers unwrap Fresh Baked Confidence products, a motivational message is tucked inside. Messages like "The dictionary is the only place where success comes before work" are meant to inspire consumers.
"It's part of our mission that we strive to empower," Sundermann said.
Sundermann and Gauger now rent space at Ann Arbor's Juicy Kitchen restaurant to bake. Eventually, they hope to have their own commercial kitchen.
To help improve the Fresh Baked Confidence's packaging and marketing plan, students at Michigan State University's School of Packaging and Univeristy of Michigan's Ross School of Business are working on semester-long projects that focus on the company.
"It's a wonderful experience to work with these students who are bright and motivated…we're really grateful for their help," Sundermann said.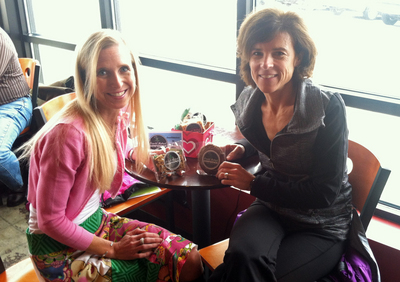 Lizzy Alfs | AnnArbor.com
Once the packaging is improved, the goal is to bring Fresh Baked Confidence products into larger grocery stores and expand throughout Michigan. Sundermann and Gauger also hope to grow their gift basket business to compete with companies like
Edible Arrangements
. They've made customizable gift baskets for sports teams, medical residents at a U-M hospital department and various special occasions.
"Right now, it's just the two of us, but we'll quickly be needing to hire part-time employees and possibly interns," Sundermann said.
Sundermann and Gauger acknowledge the baked goods business is flooded with competition, but they believe their motivational message sets them apart. And they both agree: they won't be selling Fresh Baked Confidence products without the message, even though it would save time and energy.
"We felt like, from the beginning, that's what made us unique," Gauger said. "There are a lot of products already out there…our belief is to motivate and nurture your mind and your body."
The baked goods cost between $2 and $3 and can be ordered on the Fresh Baked Confidence website. Fresh Baked Confidence products also are sold at Ann Arbor's People's Food Co-op, Greenhills School, U-Go's at the University of Michigan Union, Juicy Kitchen, WideWorld Sports Center, Chelsea Farmers Market and the Ann Arbor Farmers Market.
Lizzy Alfs is a business reporter for AnnArbor.com. Reach her at 734-623-2584 or email her at lizzyalfs@annarbor.com. Follow her on Twitter at http://twitter.com/lizzyalfs.