Posted on
Wed, Oct 10, 2012 : 2:55 p.m.
Two restaurants to replace ex-White Market, College Shoe Repair spaces in Ann Arbor
By Lizzy Alfs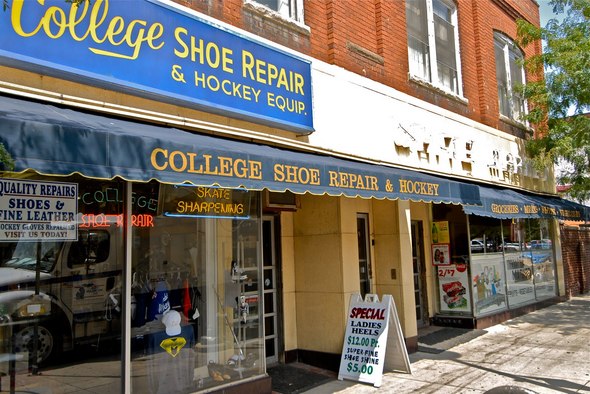 Photo from Colliers
The closure of two long-time businesses in downtown Ann Arbor is paving the way for two new restaurants to open:
Firehouse Subs
and
Toppers Pizza
.
Franchisees for both restaurants signed leases recently to take over the former White Market space and the adjacent College Shoe Repair space on East William Street near the University of Michigan campus.
The deals, brokered by Ann Arbor's Colliers International, were triggered by the sale of the 6,500-square-foot building to Gus Boutsikakis last year.
Boutsikakis — who also owns property on Jackson Road and operates Uptown Coney Island — purchased the building for $1.5 million in September 2011. Along with the two retail spaces, there are five student apartments on the second floor.
When Boutsikakis and Dave Jones, the long-time owner of White Market, were unable to strike a deal regarding White Market's rent, Jones was forced to close the store in August. College Shoe Repair has been closed since 2010.
Now, the two spaces that were occupied by the same retailers for decades are transitioning to food use.
Boutsikakis, who couldn't be reached for comment, pulled permits for interior demolition of the spaces, to install new windows, to install the Toppers sign, and for reoccupation. Construction work was under way at the building on Wednesday, and both retail spaces were cleared out from the previous tenants.
Toppers, which is opening in the former College Shoe Repair space, is a 47-unit pizza delivery franchise headquartered in Wisconsin. According to its website, the company is hoping to have 100 stores by 2013. This will be the first franchise in Ann Arbor.
Toppers' menu consists of pizza, "topperstix," boneless wings, buffalo wings and grinders.
The Ann Arbor franchise owner, Mahmoud Baydoun, said the East William Street location was attractive because of the heavy foot traffic and proximity to a college campus. The goal, he said, is to open several more locations in the next few years.
"When I was in (Wisconsin) doing my training, the kids were going crazy over Toppers," Baydoun said. "They love Toppers; they hang out in there all night and the music is on, the TV's are on."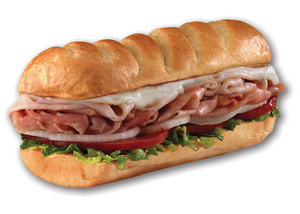 Courtesy photo
He expects delivery will account for the majority of his business, which likely will stay open until 4 a.m. He hopes to open the restaurant in January.
Founded in 1994 by two brothers, Florida-based Firehouse Subs has more than 525 restaurants in 23 states and Puerto Rico, according to its website. There is one other Michigan location in Brighton. The menu consists of hot and cold subs, salads and sides.
A Firehouse representative could not be reached for comment regarding an expected opening date.
Just down the street from the new restaurants, the student high-rise Zaragon West opened its doors this fall to 200 students this fall. NeoPapalis pizza restaurant opened on the first-floor of the building on Wednesday.
AnnArbor.com freelance reporter Laura Blodgett contributed to this report.
Lizzy Alfs is a business reporter for AnnArbor.com. Reach her at 734-623-2584 or email her at lizzyalfs@annarbor.com. Follow her on Twitter at http://twitter.com/lizzyalfs.