Posted on
Thu, Mar 10, 2011 : 5:40 a.m.
University of Michigan engineers honored for pioneering efforts, work with high-tech start-ups
By AnnArbor.com Freelance Journalist
University of Michigan engineering professors Khalil Najafi and Ken Wise will receive the 2011 University of Michigan Distinguished University Innovator Award for their achievement in research and entrepreneurship, including their role in 10 start-ups that have grown out of the U-M microsystems program.
The pair will be honored at a 4 p.m. ceremony April 7 in the auditorium of the Biomedical Sciences Research Building on the U-M campus.
"With universities performing most research today, they have an important responsibility to work with industry to create jobs and products that improve the quality of life," Wise said.
Najafi and Wise are pioneers in the development and commercialization of solid state sensors and microsystems.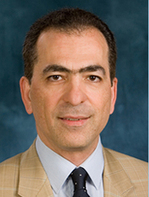 The technology merges computing and wireless communications with solid-state sensors, to create devices so tiny they make it possible to extend electronics into a non-electronic world.
The technology is revolutionizing health care, environmental monitoring, homeland security, national infrastructure and advanced energy systems.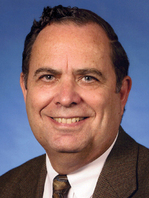 Wise's work has included pioneering miniature devices such as pressure sensors, thermal imagers, neural probes, and more. Among his accomplishments, Najafi initiated groundbreaking research on wireless interfaces that enabled implanted devices to deliver a signal to an external monitor.
In 1995, Wise, Khalil Najafi and Nader Najafi co-founded Integrated Sensing Systems, an Ypsilanti-based company whose products include a battery-less implantable sensor and companion handheld reader that monitors the condition of patients with congestive heart failure.
In 2000, with support from the National Science Foundation, Wise and Khalil Najafi launched the Engineering Research Center for Wireless Integrated MicroSystems at U-M. Over the course of ten years, the center addressed the technology interests of more than 40 member companies.
The center has also resulted in 12 start-up companies. A few examples are NeuroNexus Technologies, which makes probes used in neurological research; Enertia, which makes energy scavenging systems for energy-efficient homes; and Ambiq Micro, which produces advanced processors needed for ever-smaller devices.
Sixteen companies were formed from the larger microsystems program at U-M, of which 10 were founded by Najafi, Wise or their students.
To further capture the potential of microsystems and nanotechnology, the university recently expanded the Robert H. Lurie Nanofabrication Facility, directed by Wise. The center facilitates research across campus and forms one node, directed by Najafi, of the NSF National Nanotechnology Infrastructure Network.
The LNF now serves more than 400 users and two dozen companies, many of them start-ups in southeastern Michigan, and some billion-dollar companies whose access to the technology positions them to compete in entirely new areas.
Nancy Connell is the director of strategic communications at the University of Michigan. She can be reached by at nconnell@umich.edu.