Posted on
Thu, Nov 17, 2011 : 5:07 a.m.
United Way of Washtenaw County event to thank top donors attracts record attendance
By AnnArbor.com Staff
On October 17, more than 400 supporters of United Way of Washtenaw County gathered at the Jack Roth Club at the University of Michigan football stadium for a reception and strolling supper. The event celebrated the generosity of members of the organization's Tocqueville Society and Leadership Giving Association.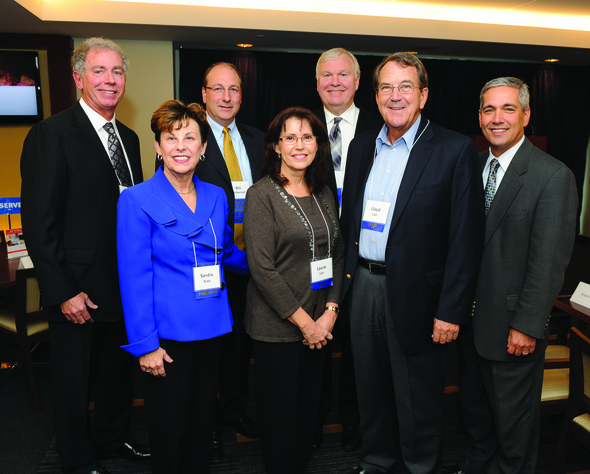 photo courtesy of United Way Washtenaw County
"When you look at the size of the crowd here, you can see the extraordinary level of generosity that's here in Washtenaw County," said Sandy Rupp, president of UWWC.
"These are our most loyal, committed backers and they help United Way to support the local groups who protect Washtenaw County's most vulnerable citizens. They are our superheroes and we need them now more than ever."
UWWC recently set an aggressive $5.75 million fundraising goal — $500,000 more than in 2010 — to ensure local charities have support to meet rising demand for their services. Washtenaw County has a surprising level of need, with 12 percent of its population living below the poverty line. Many of those struggling include children. In fact, according to UWWC data, the average age of the county's homeless population is just 12.
Though UWWC is best known for its famously effective workplace giving program, which enables employees to "live united" by contributing to a community safety net with a simple payroll deduction, individuals and couples often donate directly. The group's Tocqueville Society — named for French historian Alexis de Tocqueville, who celebrated the voluntary spirit of the American people — honors individuals or couples who invest $10,000 or more annually in the community through United Way of Washtenaw County. Leadership Givers invest $1,000 or more annually.
"All of our donors are important to us," said Ms. Rupp. "They significantly deepen our impact in the community. Our donors 'live united' when they give, advocate and volunteer."
•Sign up for the weekly Business Review email newsletter here.