Posted on
Tue, Mar 2, 2010 : 3:06 p.m.
University of Michigan endorses Ann Arbor's efforts to win Google project
By Nathan Bomey
The University of Michigan is throwing its muscle power behind efforts to convince Google to select Ann Arbor as the site for its ultra high-speed Internet demonstration project.
U-M issued a news release today calling for Ann Arbor residents to mobilize through various social media platforms to wage a campaign to win the Internet project. 
Google is accepting applications from communities to determine where to construct a fiber network capable of delivering Internet speed 100 times faster than commercially available service.
U-M, Ann Arbor city officials and local business officials are collaborating to lobby Google in hopes of winning the project, which would serve between 50,000 and 500,000 users.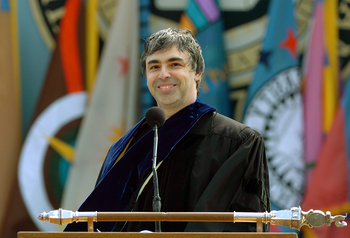 File photo | AnnArbor.com
U-M called for residents to research the project at A2Fiber.com, submit nominations, upload videos to A2Fiber's YouTube page, sign up for e-mail alerts, become a fan of A2 Fiber on Facebook and follow A2 Fiber on Twitter.
"Tell everyone you know to do the same," U-M officials wrote. "The city of Ann Arbor and U-M have proven technology track records and many assets that could positively benefit a Google broadband project, including an existing fiber network that connects every school, college and major government building in the city."
Google on Feb. 10 issued a request-for-information with applications due March 25. The Internet giant announced:
"Google is planning to build, and test ultra-high speed broadband networks in a small number of trial locations across the country. We'll deliver Internet speeds more than 100 times faster than what most Americans have access to today with 1 gigabit per second, fiber-to-the-home connections. We'll offer service at a competitive price to at least 50,000, and potentially up to 500,000 people."
Local officials hope that the Ann Arbor region's existing connections to Google could give the region an edge in the fiber optic competition. Google co-founder Larry Page is a U-M grad - and he's shown himself to be interested in Ann Arbor issues before. In a conversation last spring with U-M President Mary Sue Coleman, Page discussed his vision for creating alternative transportation options in Ann Arbor.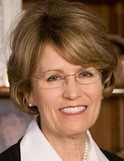 Conversations between Page and Coleman several years ago led to Google's 2006 decision to launch a sales center in downtown Ann Arbor, where it employs about 250 workers.
U-M did not address whether President Mary Sue Coleman would personally lobby Google on behalf of the Ann Arbor region.

"The University of Michigan is working closely with industry, government and other universities to catalyze Michigan's transformation to a new, more diverse and dynamic economy," U-M Coleman said in a statement. "Access to ultra high-speed broadband networks in our area would be a significant spur to communication, cooperation and innovation in our community and beyond."
Contact AnnArbor.com's Nathan Bomey at (734) 623-2587 or nathanbomey@annarbor.com or follow him on Twitter. You can also subscribe to AnnArbor.com Business Review's weekly e-newsletter or the upcoming breaking business news e-newsletter.