Posted on
Mon, Jun 10, 2013 : 2:45 p.m.
Washtenaw County tax foreclosures: See the 184 properties headed to auction
By Lizzy Alfs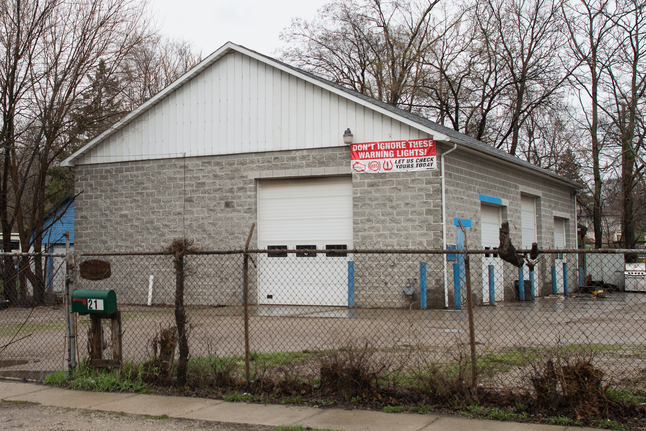 Courtney Sacco | AnnArbor.com
Two adjacent commercial properties on North Lincoln Street in Ypsilanti and 52 vacant lots in a Superior Township subdivision are among the 184 Washtenaw County properties headed for tax foreclosure auction this year.
The 2013 list of tax foreclosed properties, which now is available on the Washtenaw County Treasurer's website, includes vacant lots, commercial buildings and residential homes. Some properties — like vacant lots in a partially developed subdivision —are packaged together at auction.
The list includes: 51 auction items in Ypsilanti Township, 30 in the City of Ypsilanti, five in Superior Township, four in Dexter Township, three in Milan, and one or two auction items in other areas of the county. No properties from the City of Ann Arbor are on the list.
The minimum bid price for auction items ranges from $687 for a 0.15-acre property on McFadden Street in Salem Township, to $367,015 for 31 acres of vacant land on Arkona Road in Milan.
Two adjacent commercial properties at 212 and 216 N. Lincoln St. in Ypsilanti have a minimum bid price of $76,576, while 52 vacant lots in Superior Township's Golfside Village subdivision have a minimum bid price of $165,532.
Courtney Sacco | AnnArbor.com
The number of properties up for bid this year is down about 33 percent from 2012, when 274 properties went to auction. The former owners of the properties up for auction failed to pay their 2010 taxes, which includes property, income, federal and state taxes.
The county plans to distribute the properties across six auctions to make it easier for buyers who are bidding on several items. The online auctions will start on: July 16, July 26, Aug. 2, Aug. 9, Aug. 16 and Sept. 20. If any of the properties aren't sold, there will be auctions for the remaining parcels on Oct. 18 and Nov. 5. (www.auction.com/washtenaw)
Washtenaw County Treasurer Catherine McClary said the county, in conjunction with Ypsilanti, will host an open house on June 28 where people can tour residential homes on the auction list.
Lizzy Alfs is a business reporter for AnnArbor.com. Reach her at 734-623-2584 or email her at lizzyalfs@annarbor.com. Follow her on Twitter at http://twitter.com/lizzyalfs.