Posted on
Wed, Oct 12, 2011 : 2 p.m.
Village Corner reopens at new location in Ann Arbor
By Paula Gardner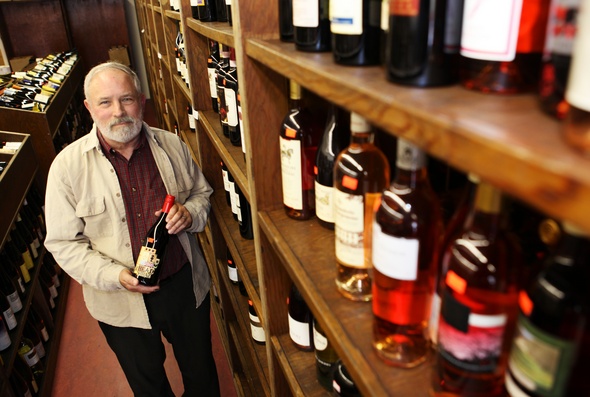 Jeff Sainlar | AnnArbor.com
A retail institution returned to
Ann Arbor
on Saturday when the new iteration of
Village Corner
opened at
1747 Plymouth Road
in
The Courtyard Shops.
That wasn't the plan, owner Dick Scheer said, since he's still putting finishing touches on the space.
But his 800-member wine club was coming to the store to pick up their every-other-month purchases, so it just happened.
"I thought 'what the heck,'" he said on Wednesday. "'We're going to be open, we might as well be open to the general public.'"
Village Corner closed in early November 2010 to make way for the student high-rise - now called Landmark - under construction in its place at the corner of South University and South Forest on the edge of the University of Michigan.
Scheer's lease wasn't renewed as part of that process, meaning that he had to make a hard decision for his business, which had started and spent 40 years on South University.
By summer, he'd signed a lease to move to the storefront on the edge of North Campus and near Ann Arbor's northeast neighborhoods.
And since the soft opening on Saturday, the word about the store's reopening is traveling across Ann Arbor, he said. Now business is growing even before he can finish stocking - or finalizing his grand-opening celebration.
"There's a lot of curiosity factor," he said. "I just expect that to grow."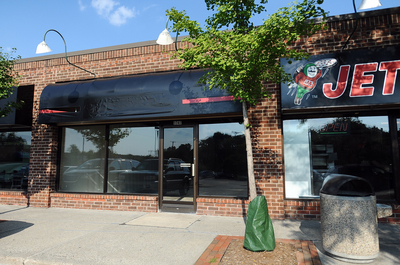 Melanie Maxwell | AnnArbor.com
VC customers will find that the new store is about 75 percent smaller than the location on South University.
Yet it also will end up looking familiar, Scheer said. He'll still have a big humidor for cigars.
"And we'll have our traditional walls of wine again," he said.
But there are some inventory changes.
Less space means fewer items, Scheer said. So far, that means shoppers will find fewer grocery items. And he's evaluating what kinds of soda products he'll carry. Initial customers have requested more.
Those types of customer requests will help him shape the new store into something that he believes will be successful in the different location. Instead of relying solely on expertise built during his 40 years of experience on the edge of campus, he's willing to change based on customer demand.
He's also not worried about the loss of square footage.
"I know how to get a lot of merchandise into a small space," Scheer said.
Initial hours for the store will be 10-7 Monday through Saturday and noon to 5 p.m. Sunday.
"We'll hang around for a while after we close," Scheer said. "If there's demand to stay open later, we'll gradually increase hours."
Reaction from customers so far has been encouraging, Scheer said.
And after a year of working from no storefront, then plotting a move to the new location, that's a relief.
"We're just ecstatic," he said.
Among all of the changes that Scheer and his business have experienced during the past year, one stands out as he relaunches his store.
"It's nice to work in a place where you can see the outside," he said, describing the old store as more like a cave. "We face west and can see the sunset. We can even see the fall colors."