Visteon sells corporate center in Wayne County for $81.1 million
Posted on Wed, Apr 18, 2012 : 1:09 p.m.
Visteon Corp., a Michigan-based auto parts supplier, announced Wednesday that a privately held real estate investment firm purchased its Grace Lake Corporate Center property in Van Buren Township.
The price tag: $81.1 million.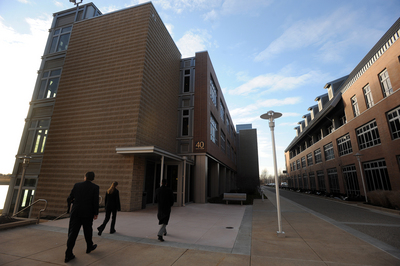 AnnArbor.com file photo
Visteon, which built the complex located at 1 Village Center Drive, just east of I-275, also announced it signed a 15-year lease for 527,000 square feet on the site — where its corporate offices and innovation center are currently located.
The complex is situated on 287-acres and has 850,000 square feet in office facilities.
The buyer — real estate investment firm Sovereign Partners LLC — will now manage the property.
Other tenants at the Grace Lake Corporate Center include Dana Holding Corp. and General Electric's 200,000-square-foot Advanced Manufacturing & Software Technology Center, which the company opened in 2009.