Posted on
Thu, Nov 10, 2011 : 12:50 p.m.
Walgreens snaps up former Borders store in Birmingham: What about downtown Ann Arbor?
By Lizzy Alfs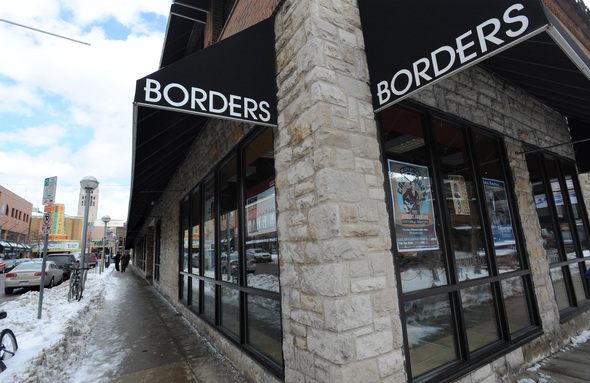 Melanie Maxwell | AnnArbor.com
As many former
Borders
buildings in Michigan sit vacant following the company's
Chapter 11 bankruptcy filing and liquidation
, at least one former Borders store in Michigan could become a
Walgreens
drugstore.
Illinois-based Walgreen Co. wants to convert the former Borders in Birmingham into a drugstore and office building, Crain's Detroit Business reported yesterday.
New York-based Related Property Corp owns the two-story, 34,000-square-foot space on Woodward Avenue.
The move — and Walgreens' tight ties to the landlord that controls downtown Ann Arbor's former Borders store — raises the question: Would Walgreens be interested in the downtown property?
Walgreens, which does not have a presence in downtown Ann Arbor, did not respond to requests seeking comment.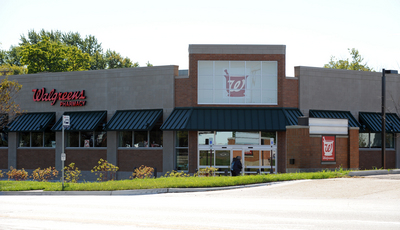 Lon Horwedel | AnnArbor.com
But with the 42,000-square-foot former Borders store sitting vacant on East Liberty and Maynard streets - located just down the street from the new CVS Pharmacy - the space doesn't seem out of the picture for Walgreens.
For years, downtown Ann Arbor lacked a major corporate pharmacy.
Then, in March 2011, CVS Pharmacy opened a downtown store on South State Street, following an $8 million construction project behind a historic facade.
As competing national chains, Walgreens and CVS are constantly fighting for market share — and CVS is currently securing a foothold in downtown Ann Arbor with Walgreens nowhere to be found.
Walgreens is the largest drugstore chain in the country with more than 7,770 stores and a plan to grow its store base by approximately 3 percent in fiscal 2011, according to its website. CVS follows close behind, with about 7,300 stores nationwide.
Michigan-based Agree Realty Corp., which owns a controlling interest in the former downtown Borders space, has an established relationship with both drugstores.
Agree also controls the Ann Arbor property on the corner of Jackson and Maple roads where a Walgreens was constructed in 2010.
The company deals mostly with large national tenants, and according to its most recent quarterly filing with the U.S. Securities and Exchange Commission, Agree's top three tenants are Walgreens, Kmart and CVS. As of Sept. 30, 34 percent of its annualized base rent came from Walgreen Co., according to the filing.
Michael Lippitt of Landmark Commercial Services, the listing broker for the downtown Borders space, declined to comment on efforts to market the property.
In September, Lippitt told AnnArbor.com he was in discussions with a possible tenant, and had received a legitimate letter of intent that was being reviewed.
The listing has the property separated into three potential spaces: the 18,683-square-foot first floor, the 18,236-square-foot second floor and the 6,311-square-foot basement.
According to the Walgreens website, the average size for a typical Walgreens is about 14,500 square feet.
The annual asking rate for the downtown Ann Arbor former Borders store ranges between $18 and $35 per square foot.
Lizzy Alfs is a business reporter for AnnArbor.com. Reach her at 734-623-2584 or email her at lizzyalfs@annarbor.com. Follow her on Twitter at http://twitter.com/lizzyalfs.