Posted on
Thu, Dec 20, 2012 : 5:57 a.m.
Waste fluid recycling company Valicor invests $5 million in Dexter headquarters
By Ben Freed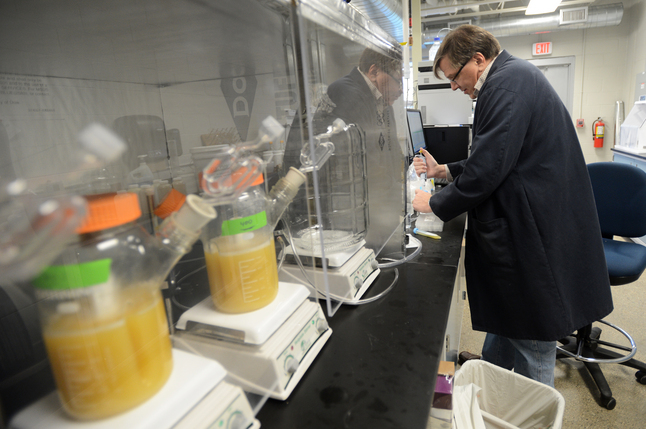 Melanie Maxwell | AnnArbor.com
Separating "bad" things from "good" is a crucial human endeavor at many levels in our lives. For
Tom Czartoski
, founder and CEO of
Valicor
, separating the bad from the good is his business, and it happens at the molecular level.
"Industrial plants that use fluids for lubricating things or for coating or painting, those fluids become contaminated, just like the oil in your car can become contaminated with dirt and water," he said.
"The oil itself is still there and it's still good. It's a good molecule, it's just surrounded by other not as good molecules. Our job is to return the good compound back in a pure state."
Czartoski founded Valicor 15 years ago in Ann Arbor and has grown the company to a 240-person operation functioning in 13 states across the Midwest. It grossed $80 million in revenue in 2012.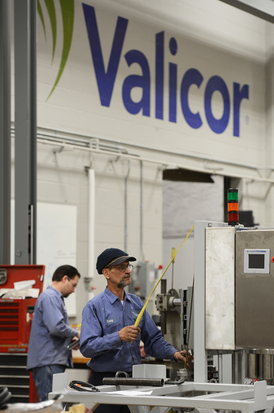 Melanie Maxwell | AnnArbor.com
The company recently announced that it would be making a $5 million investment into research laboratories and pilot process development at its headquarters in Dexter.
"As fluids and general resources become more expensive, more opportunities have opened up for us," Czartoski said.
"The industry is relying more and more on outsourcing its problems to companies like us. So we're investing in our research, development, and testing to be able to solve those problems."
In addition to solving old problems more quickly and efficiently, Valicor is also making inroads into new technologies, especially in biofuels.
"In the past five years we've really been diversifying, augmenting our industrial work with ethanol and algae research," Czartoski said.
Research assistant Kaitlyn Driza works in Valicor's labs extracting oils from specially grown algae that can be used for an incredibly varied list of purposes.
"From this plant we can get oil that can be used for making jet fuel or biodiesel fuel," she said.
"We also can extract Omega-3 oils that are used in nutra-pharmaceutical products."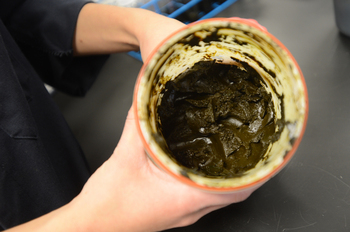 Melanie Maxwell | AnnArbor.com
The investments in the research facility in
Dexter
, made possible in part by a large incentive from
Scio Township
, secured with the help of
Ann Arbor SPARK
, are projected to lead to 16 new jobs.
Even with the new developments, the company still spends most of its time and energy processing used fuels at industrial plants across the Midwest.
Czartoski said about half of Valicor's clients employ cleaning technology on-site that is maintained by traveling technicians. The other half truck their waste fluids to central processing sites where Valicor performs more complex operations.
"We get excited about opportunities to make things more efficient, to make fluids last long so we don't have to drill more wells to get more oil," Czartoski said.
"Of course we want to be a profitable organization, but what we get jazzed about is the impact we can have. If we're a $240 million company down the road, think about how many fluids we'd be saving. Money is one number, but how many BTU's have we reduced?" he said, referring to the measure of a fuel's energy content. "How much oil have we saved from having to be drilled? That's where our passion is."
Ben Freed covers business for AnnArbor.com. You can sign up here to receive Business Review updates every week. Reach out to Ben at 734-623-2528 or email him at benfreed@annarbor.com. Follow him on twitter @BFreedinA2