Posted on
Wed, Feb 16, 2011 : 5:23 p.m.
What are your memories of Borders and its impact on Ann Arbor?
By Paula Gardner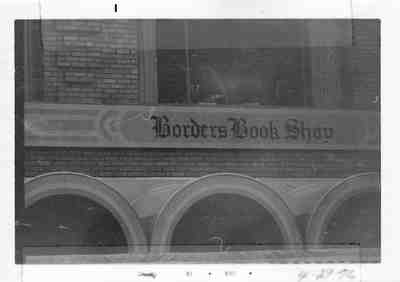 Ann Arbor District Library
Borders Group Inc. grew out of an independent book store that opened on Ann Arbor's South State street in 1971.
That name and its reputation as a quality book retailer developed into a leading national brand.
Borders became one of the city's largest employers and most significant corporate headquarters, as well as a point of pride for the region.
It also became downtown Ann Arbor's largest retailer, even as superstores anchored major retail developments like Arborland in Ann Arbor and other prominent locations - like New York's World Trade Center - across the country.
Borders' footprint in Ann Arbor remained as the brand suffered and corporate officials fought for its survival over recent years.
With today's news, we'd like to hear your recollections of the store and the company, and their impact on Ann Arbor.