Posted on
Sat, Aug 20, 2011 : 5:58 a.m.
What do mechanical engineers and doctors have in common? Plenty, says new U-M executive
By Nathan Bomey
Ann Arbor entrepreneurial executive Scott Olson will lead the University of Michigan's Medical Innovation Center in another sign of the university's desire to integrate more business wisdom into its economic development efforts.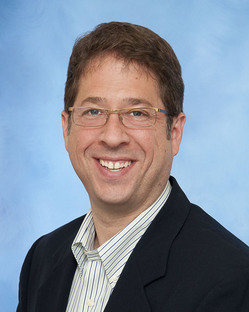 Photo courtesy of the University of Michigan
Olson — a vice president at economic development group
Ann Arbor SPARK
from 2007 to 2009 and an executive at medical devices firm
MedArray
— was named as director of the Medical Innovation Center.
Olson, who played a key role in the development of SPARK's life sciences incubator in Plymouth Township, will lead the Medical Innovation Center's efforts to give post-graduate students the training necessary to spin off technologies into companies.
The three-year-old center — created by several different university schools and departments — emphasizes a collaborative innovation process that brings together people from various fields, such as mechanical engineering and medical technologies.
The university believes that multi-disciplinary research holds answers for key technological questions facing the medical field.
Among the early products of the Medical Innovation Center is an Ann Arbor-based spinoff called Tangent Medical Technologies, which secured $750,000 in private funding to continue developing an alternative to traditional intravenous (IV) drug delivery systems.
Olson said the Medical Innovation Center's structure encourages innovative thinking. Post-grad fellows take a year to pursue product ideas and enhance their understanding of commercializing early-stage technologies.
"So rather than starting with an invention and trying to find a place it fits, they start with a clean slate and identify what's not being done or what are some things that could be significantly improved — and then come up with ways to improve it," Olson said, describing the innovation process. Olson, a 14-year resident of Ann Arbor, recently spoke with AnnArbor.com's Nathan Bomey. Excerpts:
AnnArbor.com: What made you decide to take this job?
Scott Olson: The opportunity to dive into something and really make a difference was really what drew me to it. It was harder to leave MedArray just because I had been so invested in there for 2.5 years.
It just made a lot of sense to join an organization that could use my background and leadership that has the opportunity to impact literally thousands of lives and people all over the world. That was a huge draw.
AnnArbor.com: The university is making a huge push to get more economic development out of its research. What can the Medical Innovation Center contribute toward that?
Scott Olson: We take really two pieces of the mission. One is continued education (focused on) moving smart innovation forward into a commercial environment, whether that's a license or a company that spins out.
We take a group of post-graduate fellows and move them through a yearlong process in which they identify unmet medical needs. So rather than starting with an invention and trying to find a place it fits, they start with a clean slate and identify what's not being done or what are some things that could be significantly improved — and then come up with ways to improve it.
The second piece of it is concept-to-commercialization support, (providing) mentoring and guidance and resource identification for academic ventures or innovators.
The additional resource there is the prototyping lab, which allows concepts to move from the model state into something physical, something you can actually see or fit to a tool or take to an outside party who might be interested in licensing or producing it. That's a really important and valuable piece of the puzzle as well.
We're going to be producing novel medical innovations of many different types that can have an impact on patients of all types and can be produced somewhere, hopefully the Ann Arbor region.
But more importantly, we're going to be producing people who understand the commercialization process.
AnnArbor.com: The center was formed collaboratively with multiple different entities within the university involved. Is that a key part of its future success?
Olson: Absolutely. A lot of ideas and opportunities come out of both the College of Engineering and the Medical School. Harnessing that talent and those ideas collaboratively and bringing in the business focus from the Ross School and the Zell Lurie Institute just makes perfect sense.
Across campus, you have tremendous resources at many schools — the Dental School, the School of Public Health, the Law School. We see this as evolving over time to be even more collaborative than it started out to be.
AnnArbor.com: It feels like a lot of the medical innovation that's come out of the university over the last few years has been focused on medical devices, at least some of the most successful efforts. Are medical devices where you see most of the action? Or do you see there being opportunities in drugs? Where do you see the focus?
Olson: We were formed by a surgeon and a mechanical engineer, and they have their own experience of coming up with innovative devices. Another reason I expect there will continue to be devices and instrumentation innovation continue to come out is because of the path to market.
There's things that can be done that have a very short regulatory path compared to therapeutics, which have a very long regulatory path and require a lot of money to accomplish. So in my vision, there will be a mix of many types of medical innovations.
AnnArbor.com: Pharmaceuticals and biologics are so capital intensive. Although we certainly have a few successful companies like that in the Ann Arbor area, we don't have the capital that you have in Silicon Valley or Boston to develop companies like that all the time. So maybe that's one reason to focus on devices.
Olson: It is. One issue the entrepreneur faces is access to capital. What we know about drug development is it's very expensive, it takes a very long time, and it's very high risk.
AnnArbor.com: How important is a vibrant entrepreneurial ecosystem in Ann Arbor to the Medical Innovation Center?
Olson: It's very important. We use a lot of community resources to educate the fellows. The entrepreneurial energy doesn't occur only inside the university, but it's fed and nurtured and permeates out into the community and vice versa.
The more attention and awareness there is on the inside of the university about the (development of a) vibrant entrepreneurial community in Ann Arbor, the better off everybody is.
In the first three years of the Innovation Center, two companies have spun out. Both of them are still in the area, both of them are taking advantage of the entrepreneurial energy in the Ann Arbor area.
Contact AnnArbor.com's Nathan Bomey at (734) 623-2587 or nathanbomey@annarbor.com. You can also follow him on Twitter or subscribe to AnnArbor.com's newsletters.