Posted on
Thu, Nov 24, 2011 : 5:58 a.m.
Why one retiree plans to sleep in on Black Friday and shop local in Ann Arbor
By Guest Column
(This story is written by Wendy Mead, an Ann Arbor retiree and author of the blog RetiredinAnnArbor.com.)
If you are interested in doing your holiday shopping at local stores, Ann Arbor is the perfect place to live. As a recent retiree and the author of the blog RetiredinAnnArbor.com, I am often discovering interesting things to do and buy in this eclectic town we call home.
In the last couple of months, I have blogged about doing, eating, shopping and living in Ann Arbor. The vast selection of things to do and see here is still amazing to me — and many worthy things are free!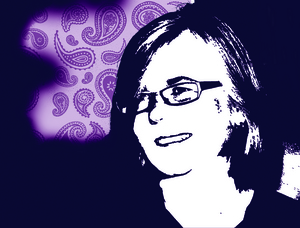 So why did I start blogging about being retired in Ann Arbor? One evening I was sitting at my computer, and I
Googled "retired in Ann Arbor."
What came up? The top items returned from the search were about assisted living places. BLECH!! Now we all know that we will need this assistance some day, along with our excellent hospitals and medical assist items, hospice, and even cemetery plots, (I recently read an article that reassured us that there were plenty of plots left for us Boomers … whew.)
But if we don't need these things now, we do not want to think about them now. Instead, we would rather focus on the great restaurants, activities, shops and quality of life that Ann Arbor provides.
So back to shopping. A couple of weeks ago, I wondered if it was possible to write a daily blog, starting on Thanksgiving, and ending 30 days later, on Christmas Eve, while featuring a different local shop each day. I was hoping that this would be an interesting resource for holiday shoppers looking for an alternative to mall and big box stores, or those just hoping to have a small effect on our trade deficit.
After listing my favorite shops, I realized that I could feature 2 shops a day, and still will not cover all the options.
Where else, in a town approximately 5 miles by 5 miles can you find more than 50 independent, interesting and quirky shops where you have a selection of many locally-made items? And that doesn't even count all of the restaurants, fitness and massage studios, and beauty salons that offer gift certificates.
I divided the town into neighborhoods to better organize my search. The main areas that I will cover are Kerrytown, Main Street downtown, State Street downtown, Plymouth Road and West Stadium. My research consisted of SHOPPING! What could possibly go wrong with that?
I asked the person in charge of each venue if they minded that I photographed their most interesting items — and no one has objected. They also assisted me in finding Michigan-made items, as well as their favorite things.
I will start on (Black) Friday, with a couple of delectably obscure shops, where you can shop to your heart's content without coupons or crowds. (And they don't open at 4 a.m. either.) Then I will continue with 1 or 2 shops a day, until we have completed the holiday season, and we can go back to our normal pace, which, if you are retired in Ann Arbor, provides plenty of things to do on a daily basis.
You can find me at www.retiredinannarbor.com. Please feel free to comment or 'like.'
After enjoying a successful career in software, Wendy retired to one of the most highly rated communities in the country: Ann Arbor, Michigan. She loves traveling with her husband, cooking and going to all the activities and attractions around Ann Arbor.