Posted on
Sat, Oct 6, 2012 : 9:57 a.m.
Workout studio expands downtown Ann Arbor space for additional hot workout room
By Angela Smith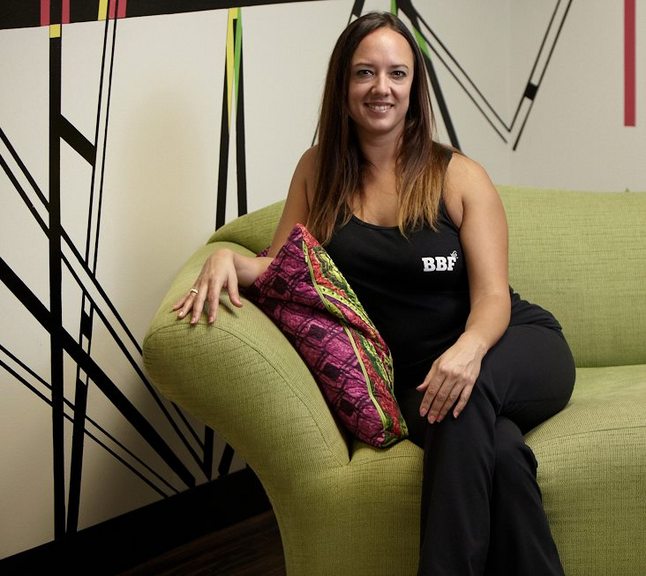 photo from Barre Bee Fit facebook site
Barre Bee Fit
owner
Adrianne Madias
is expanding the class options at her workout studio, after acquiring an additional 700 square feet of space in the
Liberty Square Development
in Ann Arbor. Software company
Cataphora
moved to another suite in the building in order to make room for the additional studio.
Madias has designed the additional space to be used as an workout room featuring a ballet barre with the added component of heat. She explains that the studio's barre classes are already designed to offer a workout specific to women's needs, but that the addition of heat allows for additional flexibility and detoxification.
Though Barre Bee Fit's first studio has a 100-percent recycled-tennis-shoe mat flooring, the second room will require clients to bring in a mat for floor work. Classes in the hot barre room will be Barre Burn, and Baryasa, both held in a 95-degree room similar to what has become popular in yoga studios.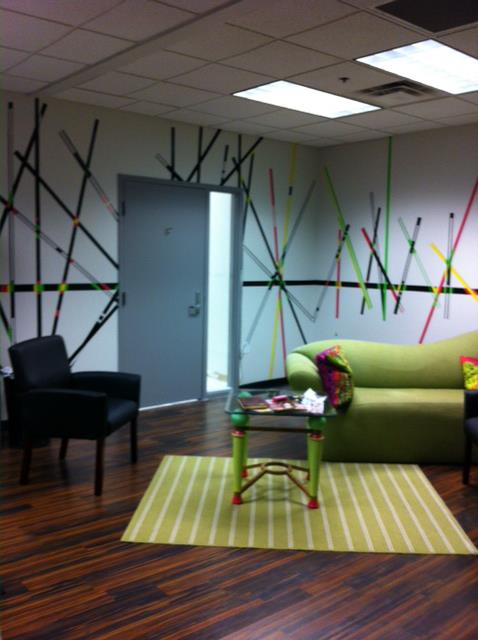 photo from Barre Bee Fit facebook site
Barre Bee Fit is owned by Madias, age 34, who grew up in Ann Arbor. She worked in a corporate atmosphere for 10 years at local companies, including
Pfizer
, before leaving that environment for something she always enjoyed doing, working out. Madias says she received Barre Instructor's training in Chicago to become a licensed "Bee," and own her own Barre Bee Fit Studio.
She opened the studio in Ann Arbor last summer, and is pleased that it is already seeing growth. Though her business was one of the first in the complex, the McKinley owned property at Liberty Square is now full, and composed of mainly tech companies like Menlo Software, and TechArb. Though roughly half of the clientele, or "bees," are university students, Madias says that many of Barre Bee Fit's "bees" are women who work in the area, and can walk over to get some stress-relieving exercise after work.
Barre Bee Fit employs 7 instructors, and Madias herself also teaches 12-15 classes per week. She plans to hire additional staff, including administrational help, after the expansion.
Barre Bee Fit Ann Arbor will celebrate the grand opening of its new studio room today (Saturday) from 3-7 p.m. Madias and staff will be offering tours, snacks and beverages, and door prizes, and the event is open to the public.