Posted on
Tue, Sep 10, 2013 : 5:59 a.m.
Yankee Air Museum has 22 days left to raise $3.2M to save portion of former Willow Run bomber plant
By Lizzy Alfs
Related story: New connected vehicle research center could propel region to national spotlight, SPARK CEO says
With 22 days left in its fundraising campaign, the Yankee Air Museum is about $3.2 million short of its $8 million goal to save a portion of the former Willow Run bomber plant in Ypsilanti Township from demolition.
The museum's fundraising efforts are unaffected by the announcement last week that Detroit-based Walbridge Development LLC plans to develop a connected vehicles research facility on the site.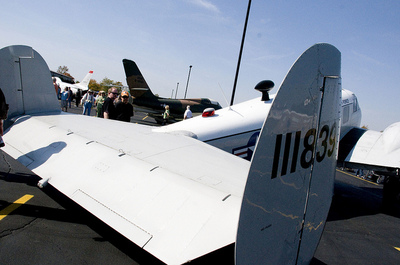 AnnArbor.com file photo
Yankee Air Museum wants to move its operations to a portion of the plant that manufactured B-24 "Liberator" bombers for World War II.
"We still need to have some major donors who can donate six and seven figures step forward to help us out, but we're making very steady progress," said Yankee Air Museum founder Dennis Norton.
"There are corporations who have stepped forward and said they'll help us out with some (construction, contracting and utilities work), which simply lowers the amount of cash we have to raise," he added.
If the Yankee Air Museum reaches its goal by Oct. 1, the museum would renovate about 175,000 square feet of the nearly 5 million-square-foot former Willow Run GM Powertrain plant, and relocate its existing museum operations from the east side of the Willow Run airport.
The museum would purchase a total of about 840,000 square feet of the site, or 19.3 acres, from owner RACER Trust. The museum's plans include parking for about 700 vehicles, and a 1,000-person capacity conference hall.
Of the $8 million fundraising goal, RACER Trust knocked about $2 million off the top after it re-engineered its demolition plan to preserve electrical lines. Rewiring the electrical lines would have cost about $2 million, Norton said.
"(RACER) wants us to succeed in this thing also and they've given us a lot of help," he said.
Relocating to the former bomber plant would allow the museum to store all of its planes and other items under one roof. Currently, flyable planes and the museum are in separate facilities, and around 15 airplanes sit outside where they can't be viewed during winter for lack of space in their 40,000-square-foot building.
Norton said he's "relatively confident" the museum can reach its goal in the next 22 days.
"So many people locally have some type of historical tie to the plant," Norton said. "We've talked to hundreds and hundreds of people who say, 'My grandfather or grandmother worked there.' The majority of donations are local, however, we have gotten a significant number of pledges or donations from outside the area."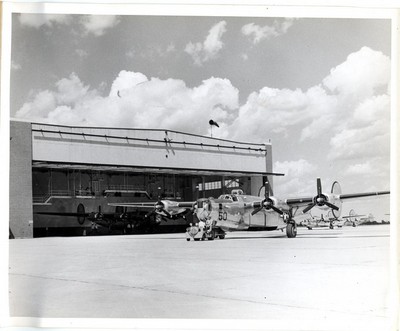 Taken by Ford Motor Company and property of Yankee Air Museum
RACER Trust plans to begin demolishing the former Willow Run plant in October. If the museum reaches its goal, that portion of the plant would be saved from demolition.
Once demolition is finished and site contamination is removed, Walbridge Development plans to purchase the property — with the exception of the museum portion — and develop a connected vehicles test track and R&D facility.
The process to redevelop the site for connected vehicles research could take years, and Walbridge would first need to enter into a development agreement with Ypsilanti Township.
"Partnering with the museum on one end of it and all the things we're going to have, this seems to be a very good fit (for the site)," Norton said.
Lizzy Alfs is a business reporter for AnnArbor.com. Reach her at 734-623-2584 or email her at lizzyalfs@annarbor.com. Follow her on Twitter at http://twitter.com/lizzyalfs.