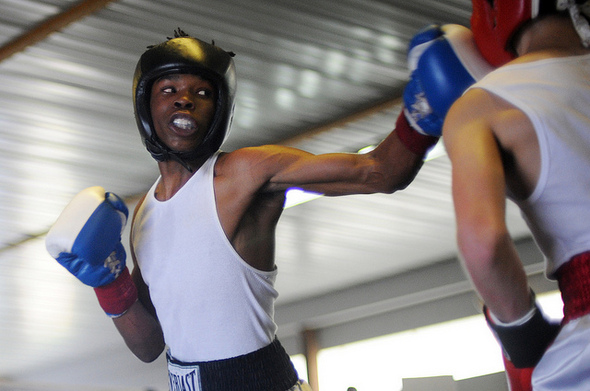 Melanie Maxwell | AnnArbor.com
A-Square Fight Club owner Eric McGuire moved with an uncharacteristic swagger inside a pole-barn that served as a boxing arena at the Saline Fairgrounds on Sunday.
Escorting his only boxer of the weekend, James Taylor, to the ring, McGuire projected confidence as though any excess would make its way to his pupil by way of osmosis. His stern face glowing from Vaseline and sweat, Taylor stomped about the ring with the same confidence of his coach prior to the opening bell.
Taylor's many ring-side supporters screamed in support, including his mother, Dalion Thompson, and four-month-old niece, Genesis.
More after the jump…